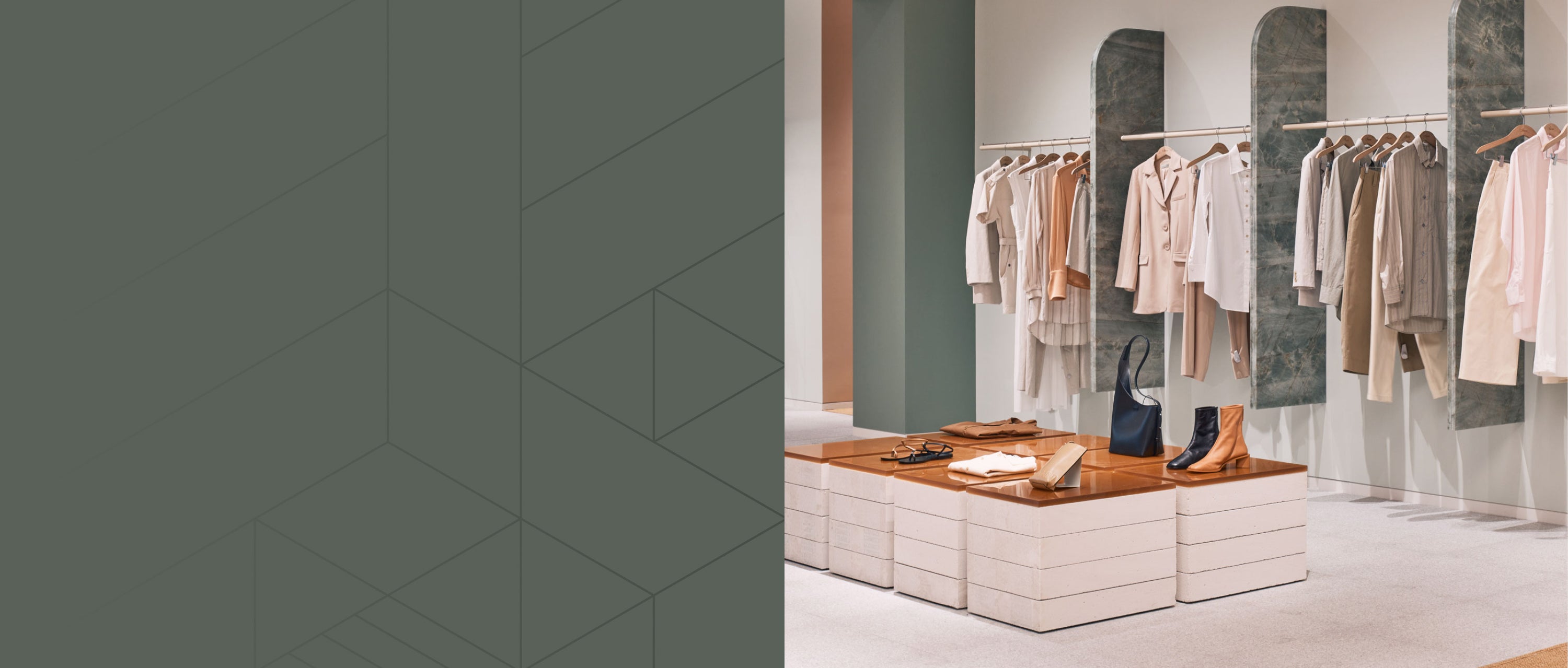 Custom Design
Guarantee improved display results with solutions built to help you visualize and perfect your display. We offer various types of samples& prototyping for all your needs.
About this project
Our optical store client wanted us to design a new storefront to enhance their brand image and attract more customers. They wanted a store that would be a display space with distinct functional divisions, vibrant and innovative, but also a place where customers would feel relaxed and comfortable.
Our solutions
We place a triangular space in a rectangular site, increasing the internal space feeling and providing a better shopping experience for customers. In addition, placing giant mirrors in the two corners of the store facing outward attracts people and simultaneously expands the internal space feeling. It also helps customers check their overall image when they match different glasses.
We used a curved glass design, through the gradient of orange color and curved shape, to guide the shopping flow of customers, and at the same time, it also encloses and highlights the seasonal eyewear products display. This design not only enhances the modernity and technology of the store but also provides a better shopping experience for customers.
We utilized blue stainless steel and LED lights to design the wall displays, Glass display showcases, and eyewear display panels, which not only contrast with the orange color of the curved glass but also add a sense of style to the store. In addition, we also used customized acrylic lighting to provide overall even illumination to the central space, thus enhancing the quality and comfort of the entire store.
We utilized curved shapes in the corners of the walls inside the men's display area and consultation space to soften the lines of the irregular space and enhance the wholeness. This design increases the store's visual appeal and gives customers a better shopping experience.

The outcomes
The in-store consumer reception to the spectacles has been fantastic in this optical store. We met our objectives of establishing a modern, attractive location that provides a comfortable shopping experience while exhibiting a diverse selection of eyeglasses items.
Discuss your next project with GDM