Bakery Store
Elevate Your Bakery Sales with Our Premium Display Solutions. Showcase Your Products to Perfection and Entice Customers to Buy.
Everything You NeedFor the Ultimate Beate'sDisplays Experience
Custom Design
Create unique and personalized displays that fit your brand's vision with our custom design services.
Delivery & Installation
Efficient and reliable delivery services to ensure your displays are safely set up and ready for use.
Maintenance & Repair
Expert maintenance and repair services to keep your displays looking great and functioning.
Bakery Countertop Displays, Wicker Basket Displays and Wooden Crates
Beate offers custom bakery display cases and commercial bakery display cases. If you're looking to showcase your bakery products attractively in your physical store, here are some tips to keep in mind:


Consistent theme and style: Your bakery products should be consistent with the theme and style of your store and brand. For example, if your store has a rustic theme, your baked goods should be displayed in a rustic-style display case provided by Beate.
Select the right display fixtures and layout: Beate offers a range of display cases, bakery trays, cake displays, bread bins, and other fixtures that complement the style of your store and brand. These fixtures help to showcase your baked goods in an attractive and organized way, making it easy for customers to browse and find what they are looking for.
Adopt unique styles: Consider adopting unique styles that are consistent with your brand, such as French patisserie, Artisanal bakery, Cupcake bakery, Neighborhood bakery, Gluten-free bakery, Vegan bakery, or Specialty bakery. This can help set your store apart and attract customers who are looking for specific types of baked goods.
Lighting and warm colors: Use lighting and warm colors to create a welcoming and inviting atmosphere in your store. Beate's display cases come with built-in lighting options that can help showcase your baked goods, while warm colors can create a cozy and comfortable environment.
Cater to customer likes: Make sure to cater to customer likes and preferences by offering a wide variety of baked goods, including both traditional favorites and unique and innovative options. This can help improve customer satisfaction and encourage repeat visits.
By using these tips and Beate's custom bakery display cases and commercial bakery display cases, you can create an attractive and inviting display of your bakery products in your physical store. This can help attract customers and boost sales, ultimately leading to the success of your bakery business.
Find Yourself→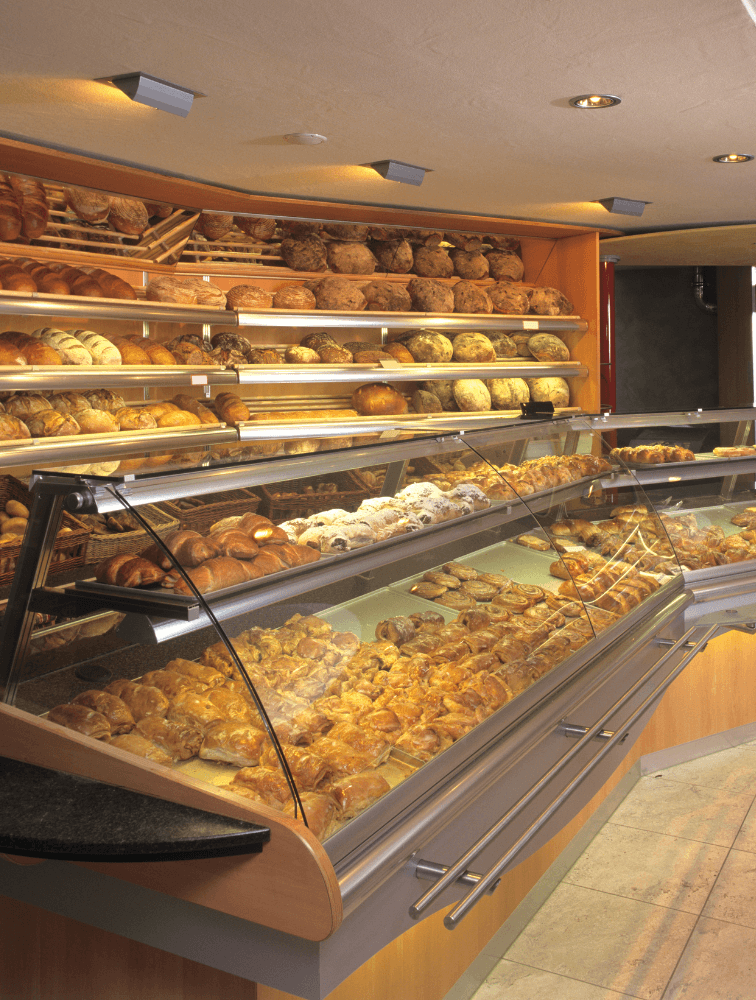 See What Our Customers Say
Don't let what we say influence you, take it from our customers!
"The display stand is really high quality and delivery on time is more appreciated, we think the excellent supplier should supply superior service and take positive attitude like you do."
Pamela Duncan
Grocery Brand
"Beate has been super helpful and understanding to my inquiries, she matched my budget and gave me just what I need. They also shipped on time, everything came in perfect shape before the opening of my store. Highly recommended."
Jeniffer Smith
Healthcare company
"After years of cooperation, we have become a family. I hope Mr Tim can get better and better and life is getting happier,and so do I."

"Their expertise in catering to various retail shops, supermarkets, department stores, liquor stores, bakeries, and electronic product stores is evident in the quality of their work. With their design support and solutions, they help me create the perfect store layout that maximizes space utilization and improves product visibility."
Juliet Noel
Convenience Store
"The display stand is really high quality and delivery on time is more appreciated, we think the excellent supplier should supply superior service and take positive attitude like you do."
One Destination for BuildingYour Dream Display
Customized Retail Displays
To us, it's more than just sending our customers a retail display that'll suffice. We strive to exceed expectations by providing high quality displays for each specific store's needs.
Browse Products →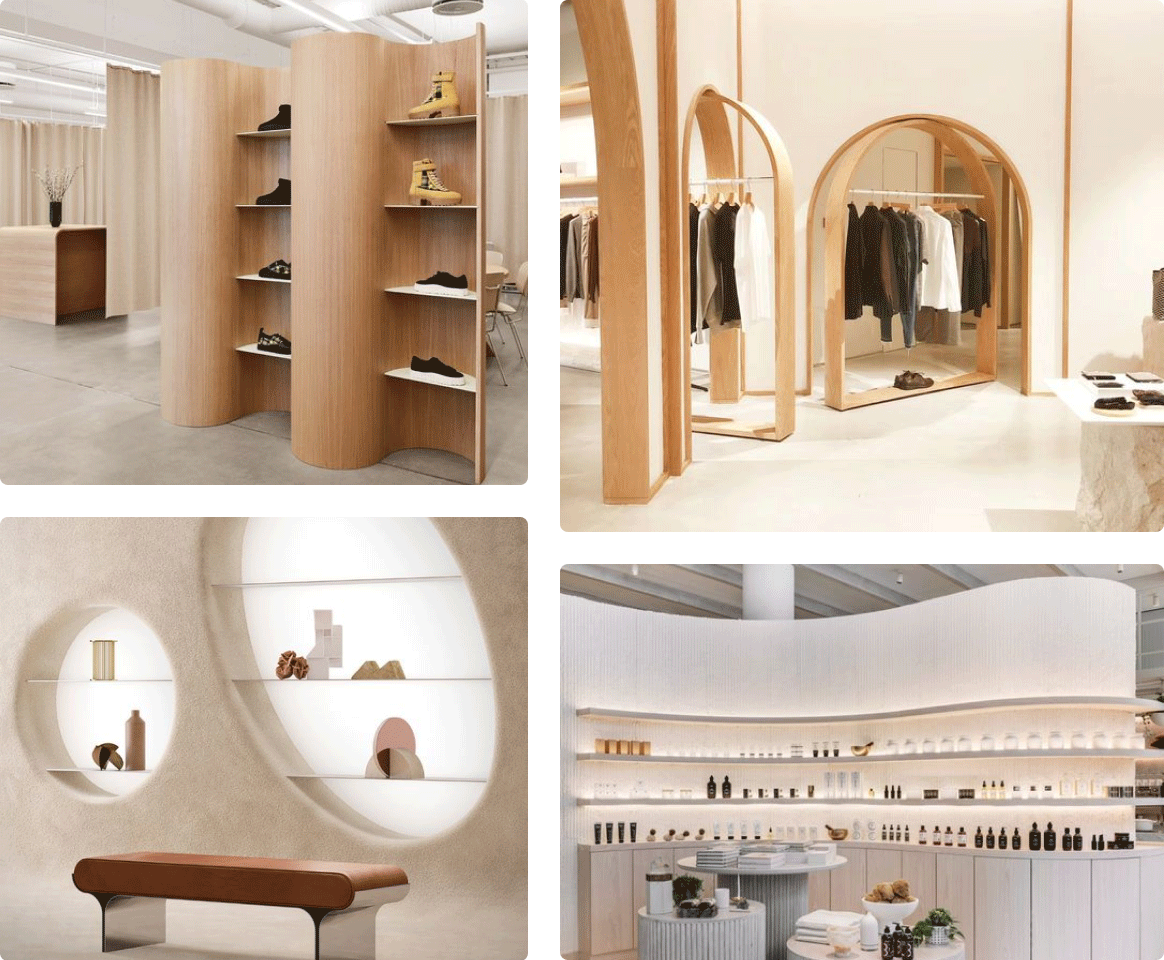 Efficient Layouts
Our store designers help retailers create dynamic floor plans designed to promote sales and increase customer satisfaction levels. Since not every store is the same, our expert team will work with you to make sure you are utilizing your merchandise space effectively.
Get a Free Quote →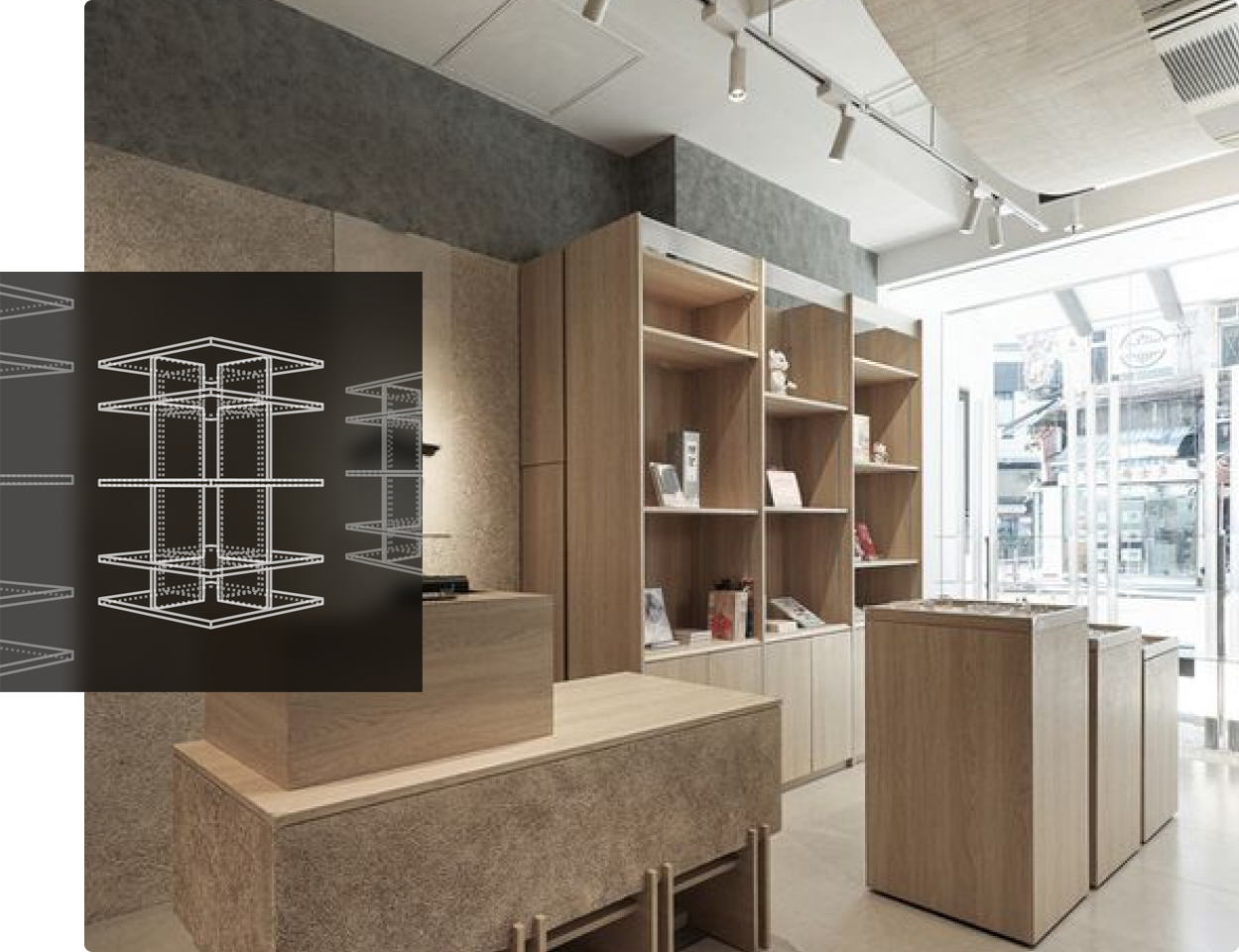 Transparent Processes
From store design, order placement, and manufacturing, to delivery, and installation, Beate will work directly with you every step of the way to ensure customer satisfaction. Your store opening is at the top of our mind every step of the way.
See Our Resources →
Categories That Might Interest You
Frequently Asked Questions
Yes, we are the shop displays fixtures manufacturer factory. Established in 2003, our manufactory has 400+ Workers and we have a timber workshop and metal workshop of over 50000+ sq meters with a full set of equipment, a manufacturing facility with joinery, metal, and paint utilizes the latest technology, allowing us to deliver on time, and can offer large capacity and competitive price for you.
We do not have a minimum order requirement to purchase our merchandise. We will ship any order any size.
We focus on the quality of the product, all products are adjusted and controlled by the PMC department, and each section is strictly controlled. In addition, our QC department has organized a team of 15 members, professionally dedicated to product quality inspection so as to completely ensure the superior quality of products. Every time we check, will send the production for you on time. And also welcome you to check it.
OEM service is always available.
Quotation offered in one week based on customer's drawings.
Professional team to offer 3D drawings and product design, free charge for sketch.
Appointed designer for customized advertising and package solution.
We are glad to send samples for your inspection if we have the same or similar samples in hand. To new customers, you may need to pay the sample(depending on the product's value) and the express fees. When you place the order with us, we will refund you . And if you want us to make the same sample as you required, you may need to send us the original sample and the sampling charge, when you place an order for bulk production, we will refund this charge to you.
Absolutely! We specialize in designing displays tailored to meet the unique needs of specific retailers. Our team is well-versed in creating custom displays that align with the branding, requirements, and specifications of each retailer. Whether it's a large chain store or a boutique retailer, we have the expertise to deliver displays that will perfectly showcase your products and captivate customers.
Bank Transfer/Wire Transfer
Purchase Orders
Credit Cards
Electronic Funds Transfer (EFT)
Trade Credit
Please let us know your preferred payment method, and we will provide you with the necessary details to complete the transaction.
Request a Quote
Fill in our quote request form and our product specialists will contact you soon! Alternatively, you can send us an email at: hd@csbeate.com