Beate offers a wide range of wholesale clothing racks suitable for store displays. Discover stylish, functional, and affordable fixtures and store supplies.
Our retail clothing racks are constructed from durable steel and wood, ensuring stability and long-term service. They feature convenient casters for easy repositioning, which can be locked in place when needed. Choose from satin or polished chrome finishes for a clean and stylish appearance. Other materials like glass, acrylic, and aluminum are also available for your store design.
Clothing display racks are essential for organizing and showcasing retail apparel. They allow easy sorting by style, colour, size, and grouping of discounted or sale items. Enhancing the browsing experience for customers, these racks are a convenient solution for store merchandisers.
When outfitting your clothing boutique, the right display fixtures can make all the difference in showcasing your fabulous fashions.
Consider these tips when selecting retail clothing racks:
Opt for versatile double-sided clothes racks that allow customers to view selections from both sides. Double racks maximize your floor space so more inventory can be attractively presented.
Seek out adjustable apparel racks that allow for custom heights. Adjustability ensures proper visibility for different types of garments. Lower heights highlight tops, while higher settings display long dresses. Using retail clothing display racks removes valuable merchandise from the floor, preventing damage and wrinkles.
Look for sturdy metal clothes racks with smooth-rolling casters for easy mobility. Freestanding clothes racks allow you to reposition displays and create a dynamic floor layout.
Choose retail store clothing racks with thin profiles to avoid bulky clutter. Streamlined racks with minimalist frames keep the focus on your clothes.
The match finishes to your boutique's decor. From matte black to polished chrome, select clothing merchandise racks in finishes that coordinate with your aesthetic.
 Consider specialized racks like a waterfall or cascade clothes racks to artfully display delicate fabrics. Multi-tiered cascades prevent fabrics like silk from pulling under the weight.
Evaluate your store's available space to optimize racks' use and maximize your floor space. Avoid overcrowding, as it can create a cluttered and confusing environment and increase the theft risk. The right garment rack will effectively display hanging merchandise and create space for other products. Contact us today to find racks that fit your brand and merchandising needs.
Everything You NeedFor the Ultimate Beate'sDisplays Experience
Custom Design
Create unique and personalized displays that fit your brand's vision with our custom design services.
Delivery & Installation
Efficient and reliable delivery services to ensure your displays are safely set up and ready for use.
Maintenance & Repair
Expert maintenance and repair services to keep your displays looking great and functioning.
One Destination for Building Your Dream Display
Customized Retail Displays
To us, it's more than just sending our customers a retail display that'll suffice. We strive to exceed expectations by providing high quality displays for each specific store's needs.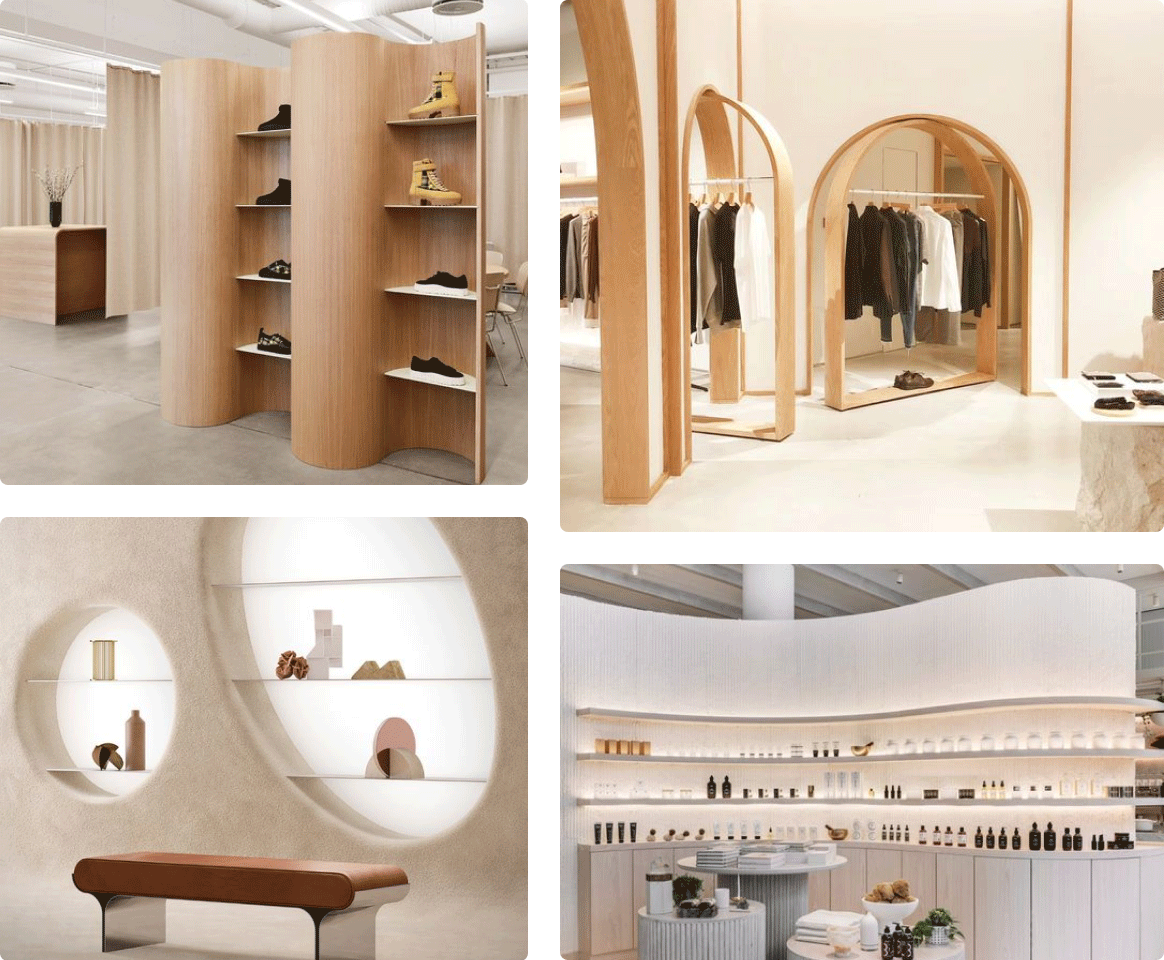 Efficient Layouts
Our store designers help retailers create dynamic floor plans designed to promote sales and increase customer satisfaction levels. Since not every store is the same, our expert team will work with you to make sure you are utilizing your merchandise space effectively.