Retail slatwall systems are commonly used store fixtures for merchandise display. Slatwall fixtures include various movable attachments like hooks, shelves, baskets, and slatwall panels with grooves for easy assembly and product display.

One of the most useful benefits of this system is that you can choose different accessories to showcase various products according to your shop's needs. For example, clothing stores can use hangers to display clothes and baskets to show small accessories, while hardware stores can hang tools on hooks and categorize items on shelves.

Slatwall systems have a sturdy structure for long-term use. They allow quick rearrangement of display layouts to increase product exposure and boost sales effectively. The combination of various accessories enables the display of diverse merchandise.

Slatwall shelves are easy to install and remove, making them suitable for shops needing flexible layout changes. They are widely applied in various retail stores, trade shows, and other business settings, serving excellently to create neat and organized product displays.

To build an efficient shopping environment, go with the slatwall retail display! It can help maximize your store space and showcase more of your products.
Everything You NeedFor the Ultimate Beate'sDisplays Experience
Custom Design
Create unique and personalized displays that fit your brand's vision with our custom design services.
Delivery & Installation
Efficient and reliable delivery services to ensure your displays are safely set up and ready for use.
Maintenance & Repair
Expert maintenance and repair services to keep your displays looking great and functioning.
One Destination for Building Your Dream Display
Customized Retail Displays
To us, it's more than just sending our customers a retail display that'll suffice. We strive to exceed expectations by providing high quality displays for each specific store's needs.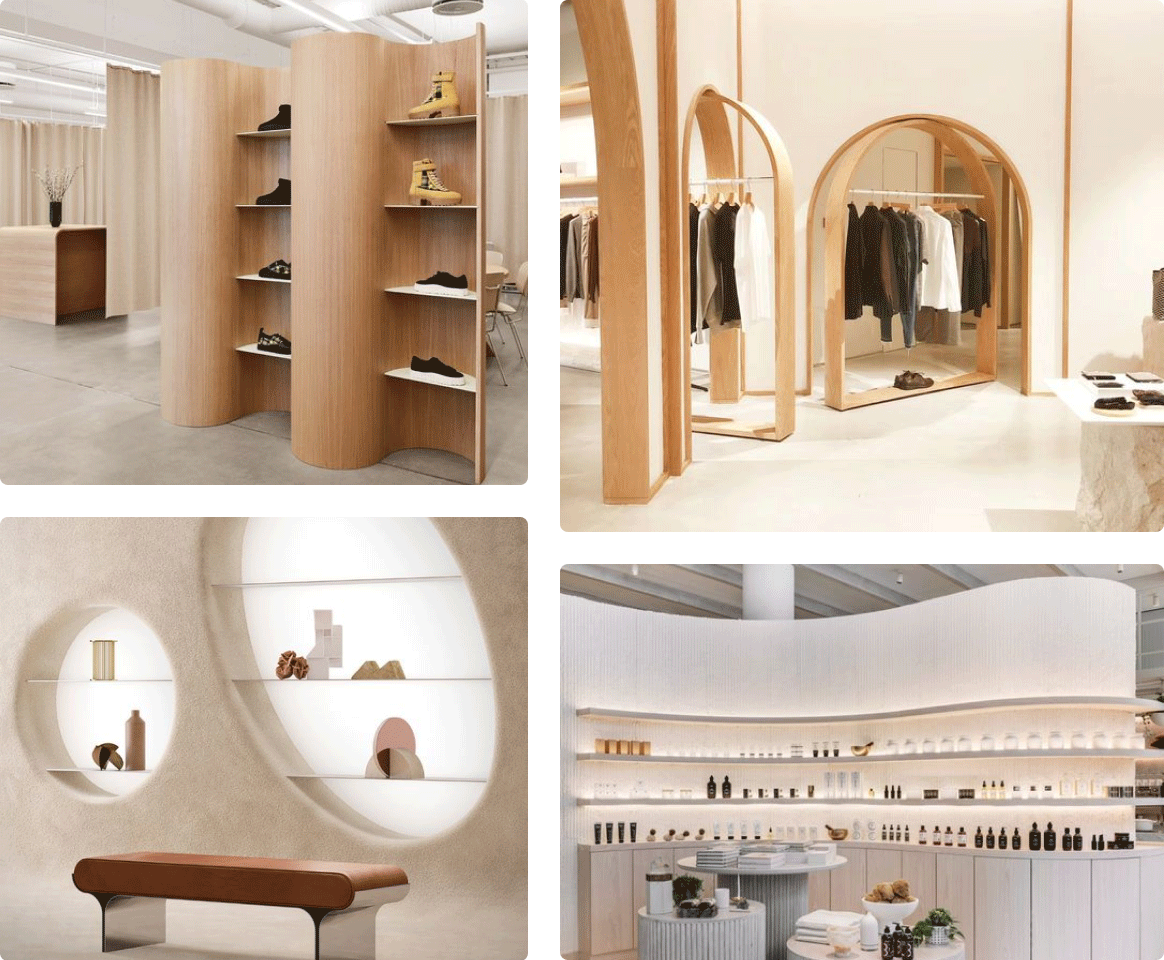 Efficient Layouts
Our store designers help retailers create dynamic floor plans designed to promote sales and increase customer satisfaction levels. Since not every store is the same, our expert team will work with you to make sure you are utilizing your merchandise space effectively.