BEATE is the leading provider of high-quality gondola shelving for retail environments. Our gondola solutions are designed to showcase products beautifully while maximizing sales for your business. The versatile modular components allow customized layouts to fit your unique retail space. Sleek integrated graphics, LED lights, and digital screens seamlessly blend into durable shelving materials like metal, wood, and Slatwall to create eye-catching merchandising displays.
Specifically, we offer comprehensive gondola shelving solutions for Our modular, complete joinery and metal shelving options, including 4-way, impulse, branded point-of-sale, and queuing aisle solutions. We also offer customized merchandising components for your brand, packaging, and product needs. Our team of experts will work closely with you to deeply understand your business goals and design fully customized gondola solutions to achieve them. We are committed to delivering maximum product exposure, an enhanced shopping experience, and increased sales.
Our manufacturing process adheres to the highest quality standards using durable, high-end materials. We understand the importance of reliability. Our gondola shelving is built to last in the high-traffic retail environment. And we provide ongoing service and support to optimize your investment in our solutions.
Everything You NeedFor the Ultimate Beate'sDisplays Experience
Custom Design
Create unique and personalized displays that fit your brand's vision with our custom design services.
Delivery & Installation
Efficient and reliable delivery services to ensure your displays are safely set up and ready for use.
Maintenance & Repair
Expert maintenance and repair services to keep your displays looking great and functioning.
One Destination for Building Your Dream Display
Customized Retail Displays
To us, it's more than just sending our customers a retail display that'll suffice. We strive to exceed expectations by providing high quality displays for each specific store's needs.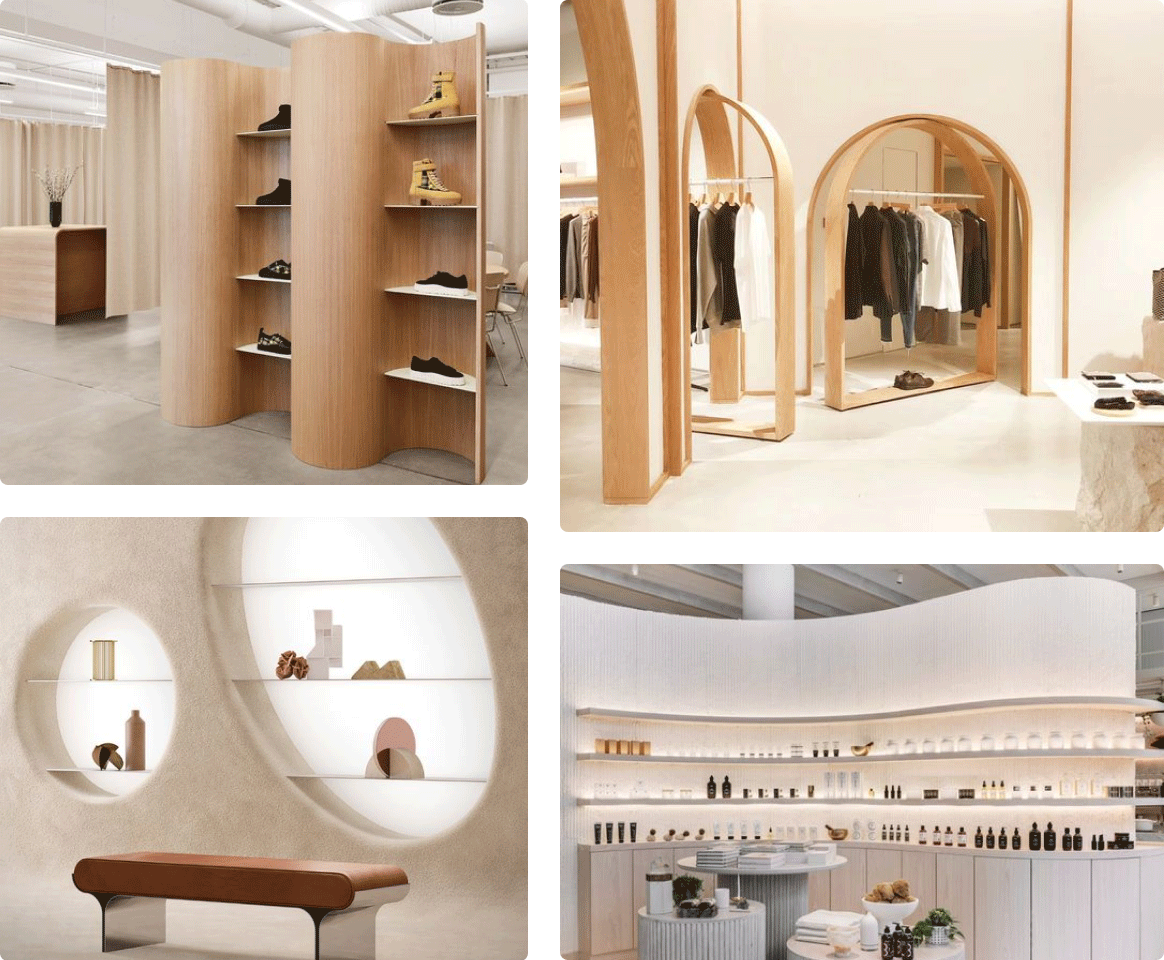 Efficient Layouts
Our store designers help retailers create dynamic floor plans designed to promote sales and increase customer satisfaction levels. Since not every store is the same, our expert team will work with you to make sure you are utilizing your merchandise space effectively.