We offer a range of display table solutions optimized for retail spaces, including versatile nesting tables and multi-tiered display tables. Retail display tables optimize merchandise presentation while conserving floor space.
The retail nesting tables feature smooth folding for compact storage when not in use. Set up is quick, and arrangements are easily reconfigured to showcase seasonal collections or spotlight promotions. Durable tabletops in metal, wood, or tempered glass provide stable platforms for showcasing your products. Optional casters empower mobility to reposition displays with ease.
For more dense product displays, our tiered display tables allow you to exhibit more items without occupying more floor area. The staggered levels attractively present related accessory items and merchandisers while prompting impulse purchases. It's easy to push impulse purchases on the smaller tiers of these tables by building the display around the largest product at the bottom. Durable steel, wood, or acrylic frames with height-adjustable shelves can be customized to fit your products. Optional LED lighting illuminates merchandise on each tier.
Whether you need practical furnishings for apparel, boutiques, jewelry stores, supermarkets, or more, Beate's display tables deliver innovative retail solutions. Contact our experts today for space planning and product display recommendations tailored to your merchandising needs.
Everything You NeedFor the Ultimate Beate'sDisplays Experience
Custom Design
Create unique and personalized displays that fit your brand's vision with our custom design services.
Delivery & Installation
Efficient and reliable delivery services to ensure your displays are safely set up and ready for use.
Maintenance & Repair
Expert maintenance and repair services to keep your displays looking great and functioning.
One Destination for Building Your Dream Display
Customized Retail Displays
To us, it's more than just sending our customers a retail display that'll suffice. We strive to exceed expectations by providing high quality displays for each specific store's needs.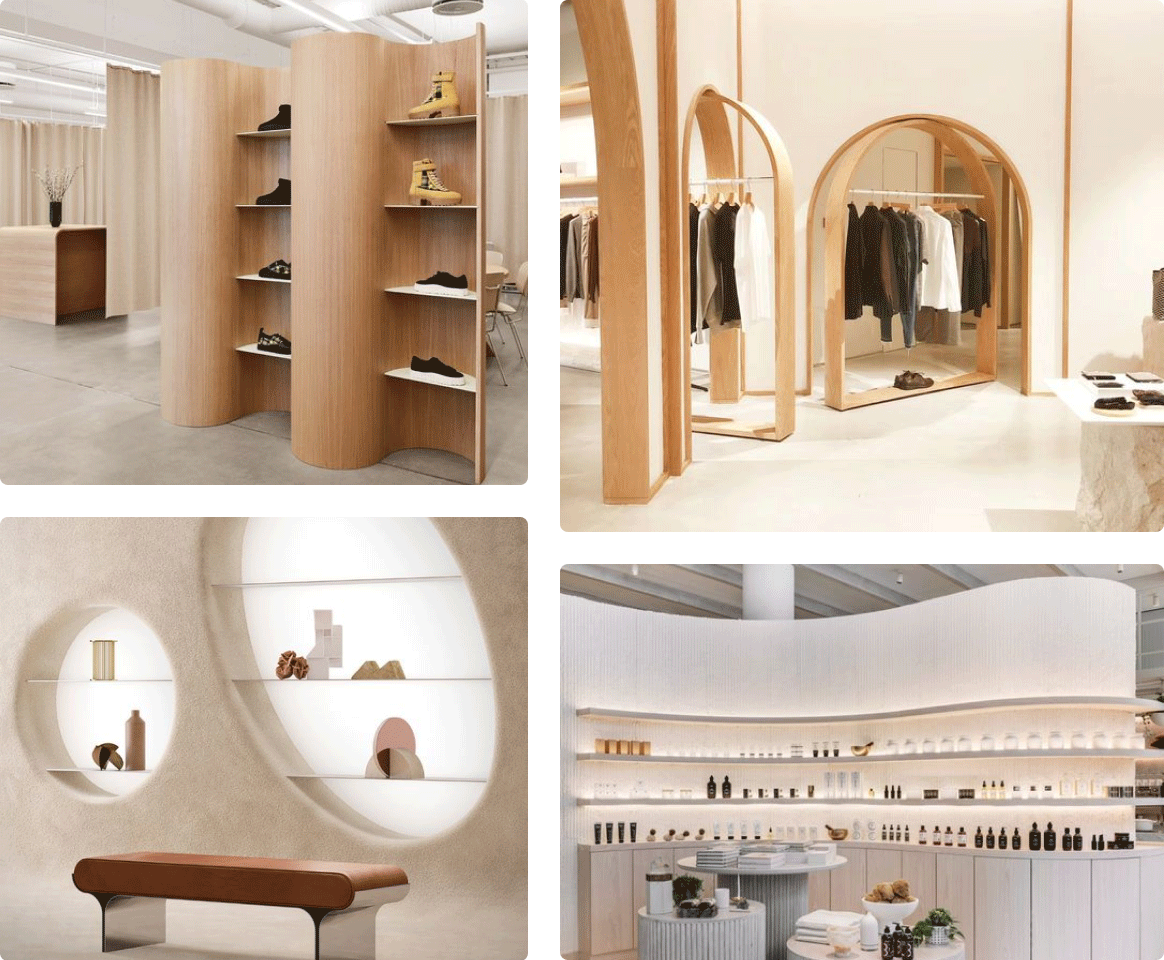 Efficient Layouts
Our store designers help retailers create dynamic floor plans designed to promote sales and increase customer satisfaction levels. Since not every store is the same, our expert team will work with you to make sure you are utilizing your merchandise space effectively.