Create an Appealing Retail Counter to Drive Sales
Our team can construct complete retail counters, whether you need sleek glass display cases to showcase high-end products like tools, vape smoke, alcohol, etc., or practical snack shelves. Counters near checkout lines tempt customers into last-minute impulse purchases.
We can upgrade your checkout counter with features like cash drawers, scales, barcode scanners, and customer displays for a smooth purchasing process.
Our customizable merchandising counter system can be configured in many ways to suit your store's needs. Choose from different materials and colors to match your shop's style and brand identity.
Optimized retail counters maximize both space and productivity. An ergonomic counter reduces employee stress and increases efficiency. Streamlined checkout processes serve customers faster, boosting sales and satisfaction.
A well-designed counter is crucial for any retail space's success. Investing in a customized solution that fulfills your requirements can create a positive purchasing experience that encourages repeat business.
Our expertise in building retail checkout counters helps you drive more sales through optimized design and merchandising. Contact us to create the ideal retail cashier counter for your store today!
Everything You NeedFor the Ultimate Beate'sDisplays Experience
Custom Design
Create unique and personalized displays that fit your brand's vision with our custom design services.
Delivery & Installation
Efficient and reliable delivery services to ensure your displays are safely set up and ready for use.
Maintenance & Repair
Expert maintenance and repair services to keep your displays looking great and functioning.
One Destination for Building Your Dream Display
Customized Retail Displays
To us, it's more than just sending our customers a retail display that'll suffice. We strive to exceed expectations by providing high quality displays for each specific store's needs.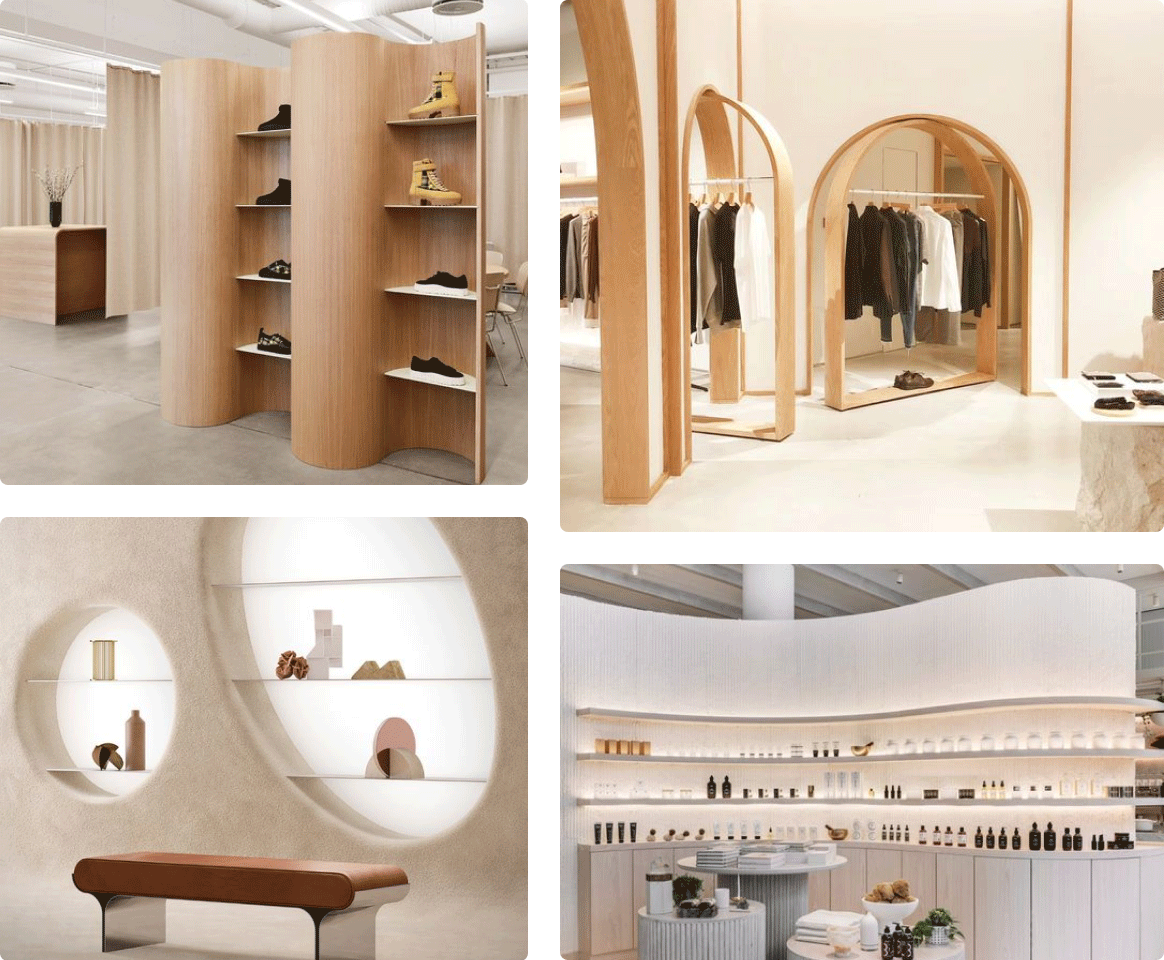 Efficient Layouts
Our store designers help retailers create dynamic floor plans designed to promote sales and increase customer satisfaction levels. Since not every store is the same, our expert team will work with you to make sure you are utilizing your merchandise space effectively.