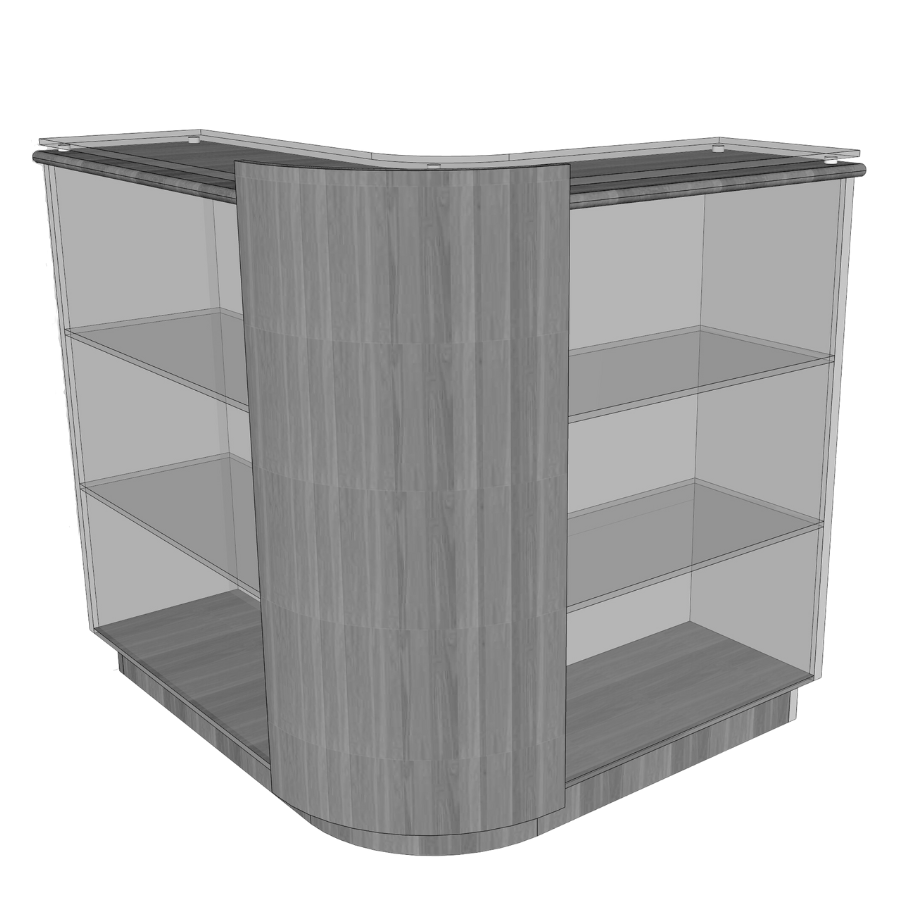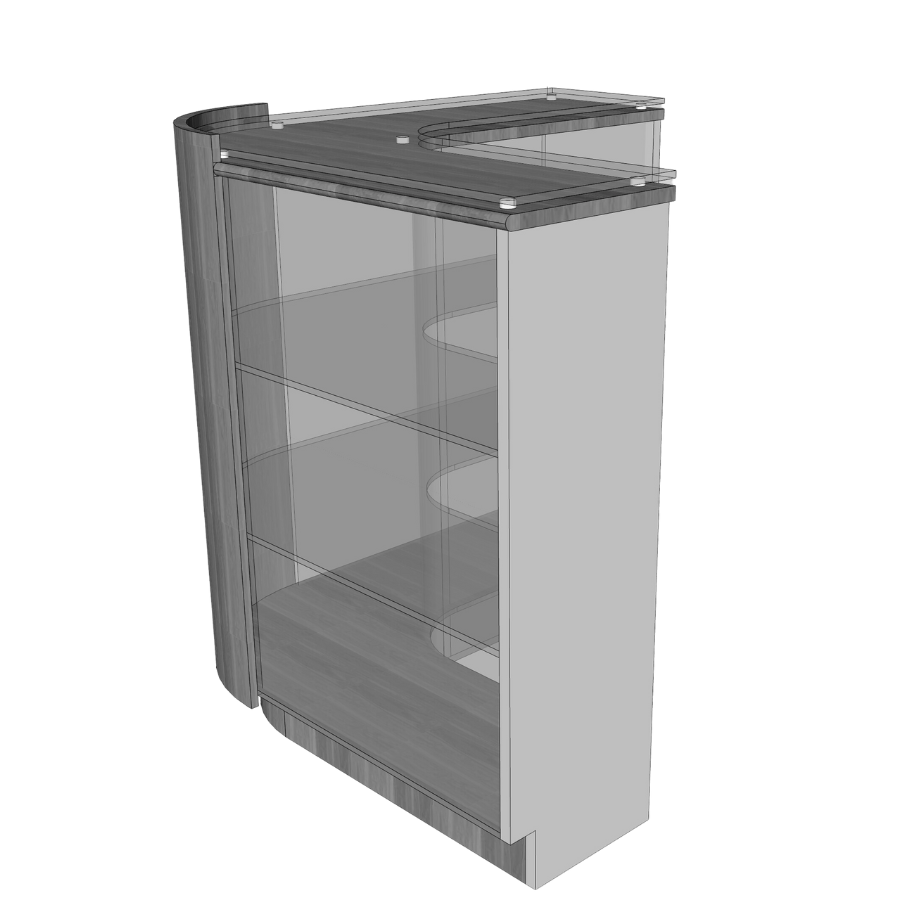 L Shape Corner Shop Counter With 2 Glass Display Shelves
This L-shaped retail counter with two extra-vision glass modules allows service centers, businesses, and merchants to display jewels, collectibles, and fragile objects in a practical, easy-to-use display system. 
- Tempered safety glass construction for added protection and durability.
- Seamless integration creates an endless see-through unit.
- Height-adjustable shelves for versatile product merchandising.
- White hardboard base for weighted merchandise and solid background display.
- Fluorescent light strips for enhanced illumination.
- Rear sliding doors for easy item access. Option to upgrade to mirror doors for added merchandise appeal.
- Expandable with additional glass display units for a fully customizable checkout system.
See What Our Customers Say
Don't let what we say influence you, take it from our customers!
"The display stand is really high quality and delivery on time is more appreciated, we think the excellent supplier should supply superior service and take positive attitude like you do."
Pamela Duncan
Grocery Brand
"Beate has been super helpful and understanding to my inquiries, she matched my budget and gave me just what I need. They also shipped on time, everything came in perfect shape before the opening of my store. Highly recommended."
Jeniffer Smith
Healthcare company
"After years of cooperation, we have become a family. I hope Mr Tim can get better and better and life is getting happier,and so do I."

"Their expertise in catering to various retail shops, supermarkets, department stores, liquor stores, bakeries, and electronic product stores is evident in the quality of their work. With their design support and solutions, they help me create the perfect store layout that maximizes space utilization and improves product visibility."
Juliet Noel
Convenience Store
"The display stand is really high quality and delivery on time is more appreciated, we think the excellent supplier should supply superior service and take positive attitude like you do."
COOPERATION PARTNERS
Beate is known for their expertise in merchandising and is recognized for their exceptional work by designing high quality retail fixtures and shelving solutions for top brands in the grocery, retail, and distribution sectors. Through years of efforts, the company has established a perfect management system and has the ability to integrate professional research and development, design, production, and service.
Description
Beate corner shop counter is an excellent choice for any retail establishment wishing to improve their client experience. This adaptable counter, designed to maximize space and usefulness, is ideal for small businesses and convenience stores.
One of our corner retail counter's primary characteristics is its capacity to fit into any corner, conserving important space and making the most of your store's layout. Its elegant appearance and extensive storage capacity enable optimal product placement and quick access to items, increasing sales and profitability.
Our shop counter has a higher weight capability Because of its solid structure and reinforced platform. It can easily handle large and bulky objects, making it a crucial piece of retail equipment.
Our corner shop counter also has various modification options, such as movable shelves and extra accessories, allowing you to personalize it to your company's requirements. Whether you need a place to showcase your merchandise or a safe place to keep your cash register, our shop counter covers you.
Shop corner counter is appropriate for various sectors and applications, such as convenience stores, supermarkets, and specialized shops. Our corner shop counter is ideal for displaying your items, allowing you to create virtually any configuration based on the store layout.