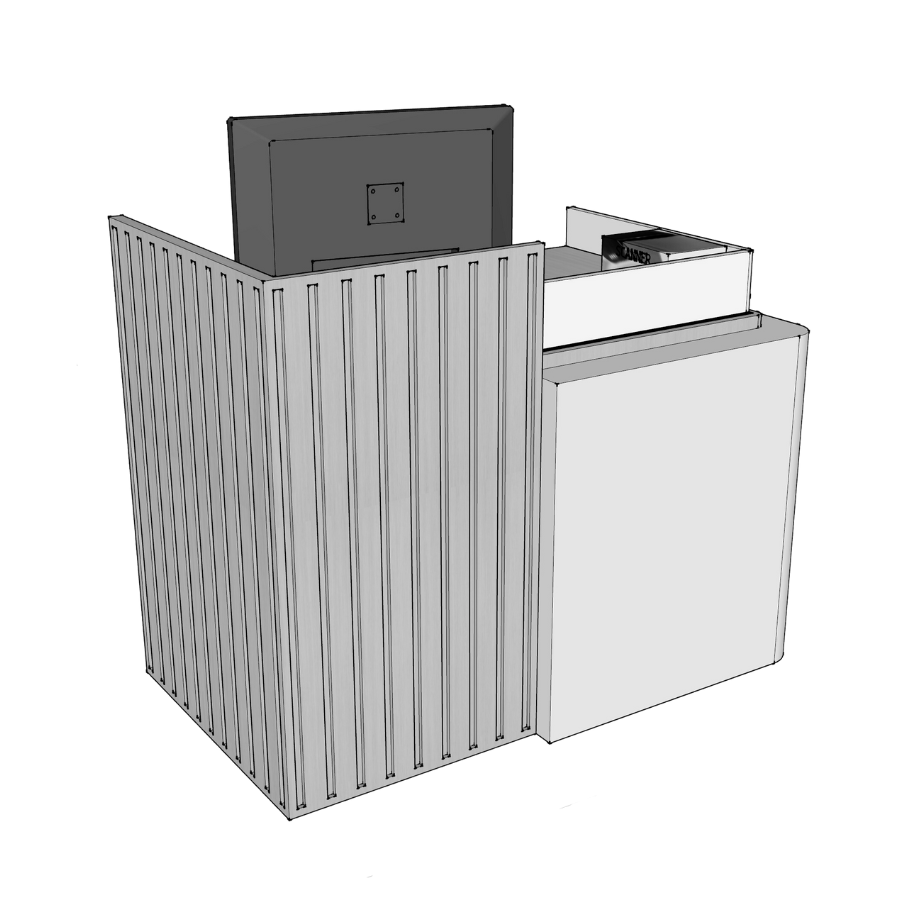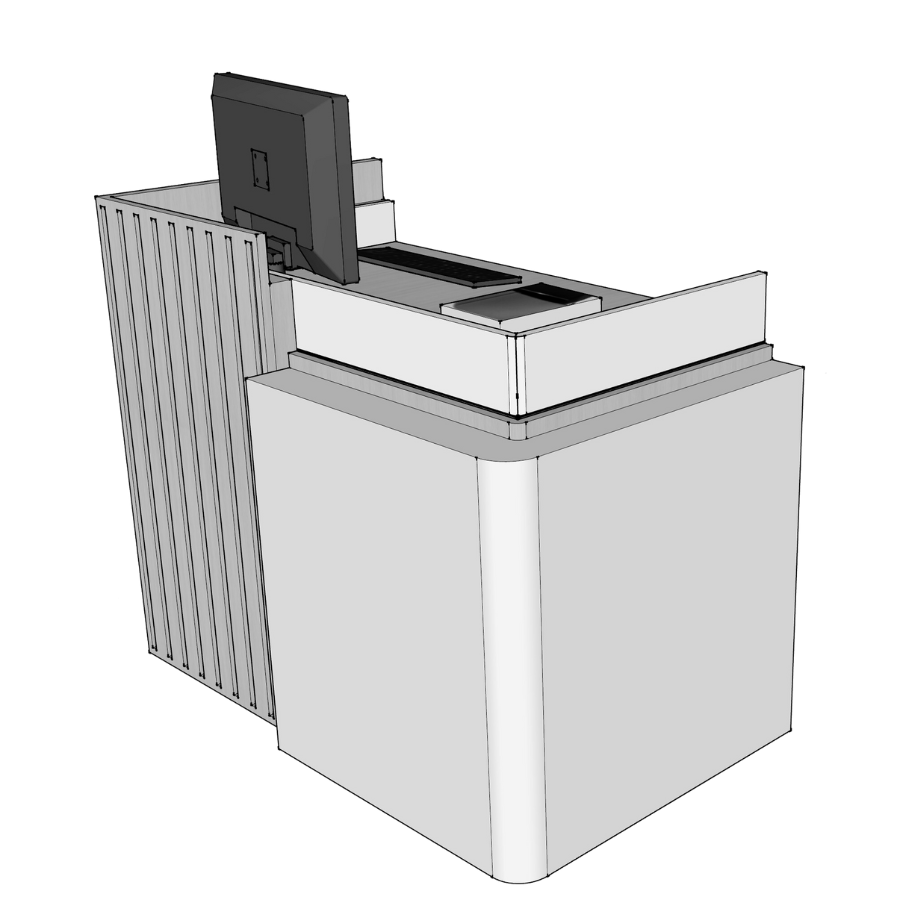 Commercial Modern Reception Desk With Counter
Beate's modern reception desk is designed with a minimalist aesthetic to complement any style of interior decoration. Crafted from high-quality MDF, this desk offers exceptional structural stability, durability, scratch resistance, and effortless cleaning and maintenance.
The reception desk has multiple drawers and generous storage space, allowing you to efficiently organize and store various documents, books, computers, and other office supplies. Its ample storage capacity ensures you can keep your workspace clutter-free and maintain a professional appearance.
Key Features:
1. Multi-Scene Use: Besides functioning as a reception desk, it can serve as a store cashier counter or a freestanding desk, adapting to different work environments and requirements.
2. Ample Storage Space: The desk features a spacious desktop and multiple drawers. You can easily store and access your office necessities while ensuring the privacy and security of important documents.
3. Easy Assembly: We provide all the accessories and detailed instructions in the package for effortless and efficient installation. Your reception desk will be ready quickly, allowing you to focus on your work.
See What Our Customers Say
Don't let what we say influence you, take it from our customers!
"The display stand is really high quality and delivery on time is more appreciated, we think the excellent supplier should supply superior service and take positive attitude like you do."
Pamela Duncan
Grocery Brand
"Beate has been super helpful and understanding to my inquiries, she matched my budget and gave me just what I need. They also shipped on time, everything came in perfect shape before the opening of my store. Highly recommended."
Jeniffer Smith
Healthcare company
"After years of cooperation, we have become a family. I hope Mr Tim can get better and better and life is getting happier,and so do I."

"Their expertise in catering to various retail shops, supermarkets, department stores, liquor stores, bakeries, and electronic product stores is evident in the quality of their work. With their design support and solutions, they help me create the perfect store layout that maximizes space utilization and improves product visibility."
Juliet Noel
Convenience Store
"The display stand is really high quality and delivery on time is more appreciated, we think the excellent supplier should supply superior service and take positive attitude like you do."
COOPERATION PARTNERS
Beate is known for their expertise in merchandising and is recognized for their exceptional work by designing high quality retail fixtures and shelving solutions for top brands in the grocery, retail, and distribution sectors. Through years of efforts, the company has established a perfect management system and has the ability to integrate professional research and development, design, production, and service.
Description
A modern reception desk may give your organization a touch of elegance and professionalism regardless of the sort of business you operate. The Beate reception desk is crucial to your company because of its chic and efficient design.
Our reception desk is made to last since it is constructed with high-quality materials. Because of its ergonomic design, your customers and workers may use it comfortably while waiting or working for long periods.
Additionally, our reception desk has various amenities, including shelving for desktop computers, product displays, and storage for equipment and paperwork. Thanks to this creative design, the ease with which your staff can store and use their computer equipment boosts productivity.
Our reception desk has these advantages in addition to the ability to display your brand ethos. We may alter the desk to suit your particular requirements, adding your company's logo or motto and appropriately expressing your enterprise. This may enhance your company's brand and image, entice additional clients and business partners, and increase your success.