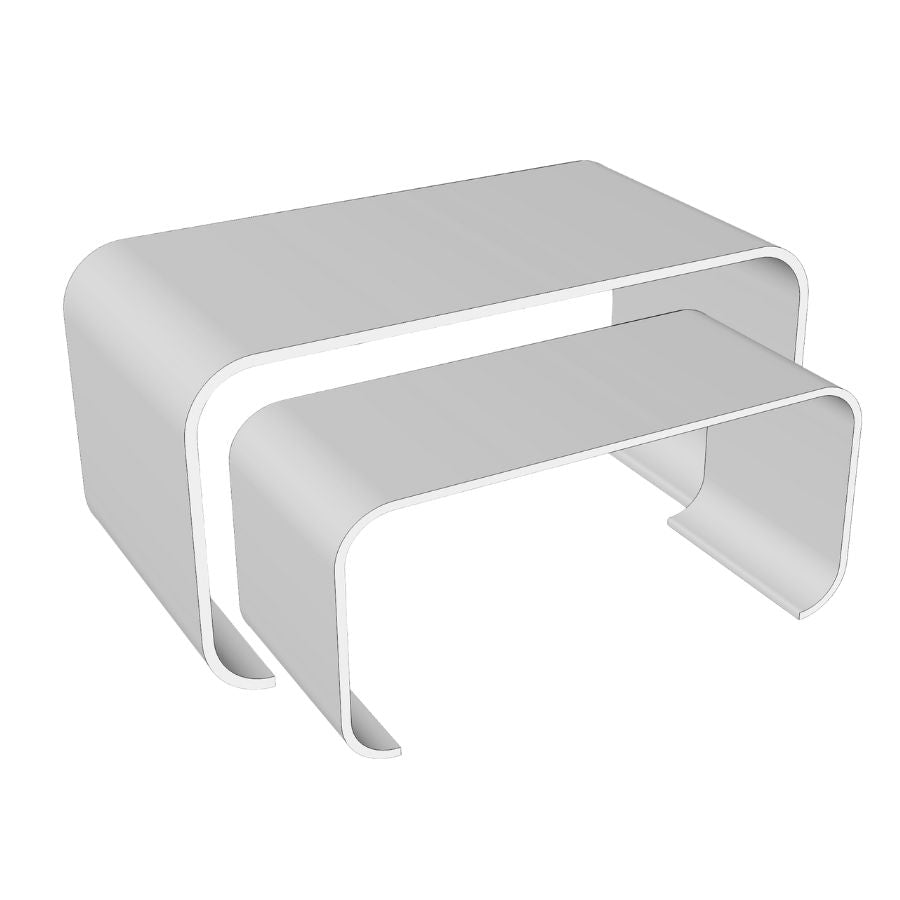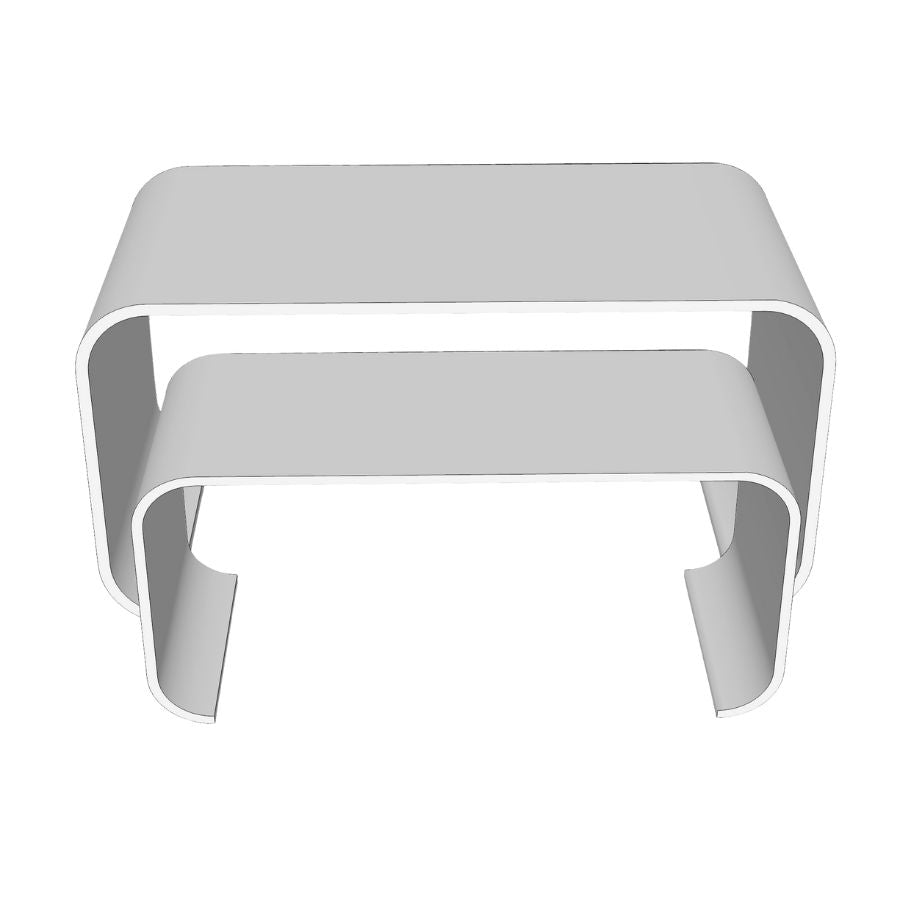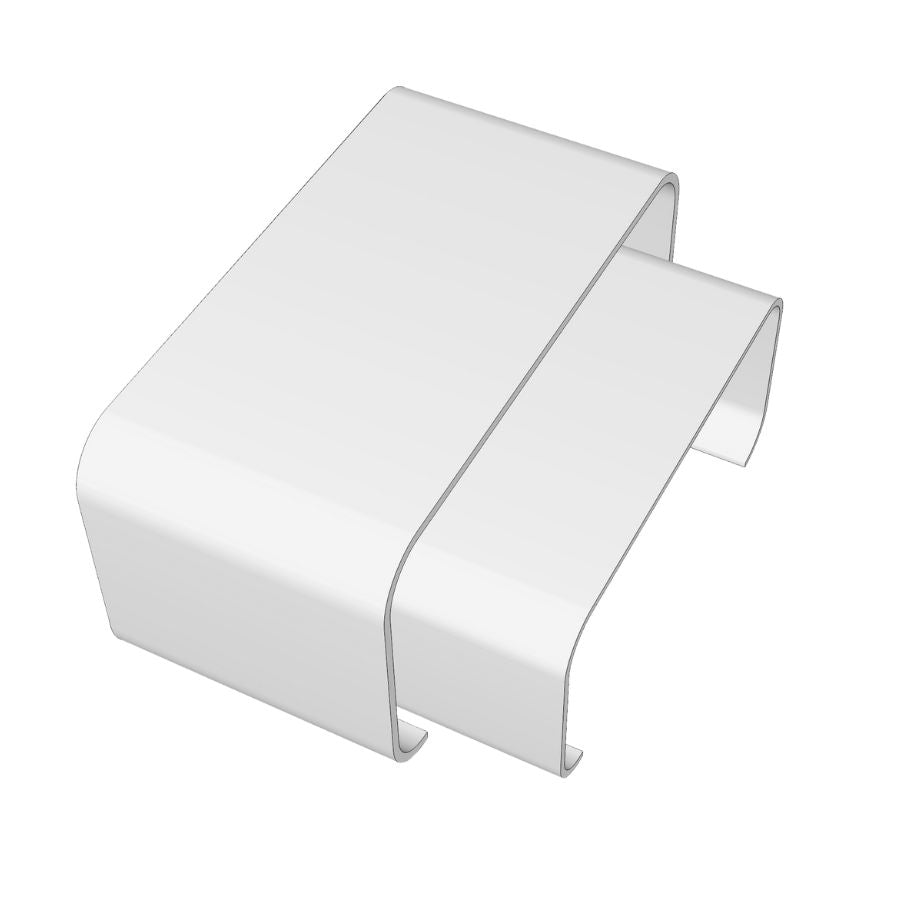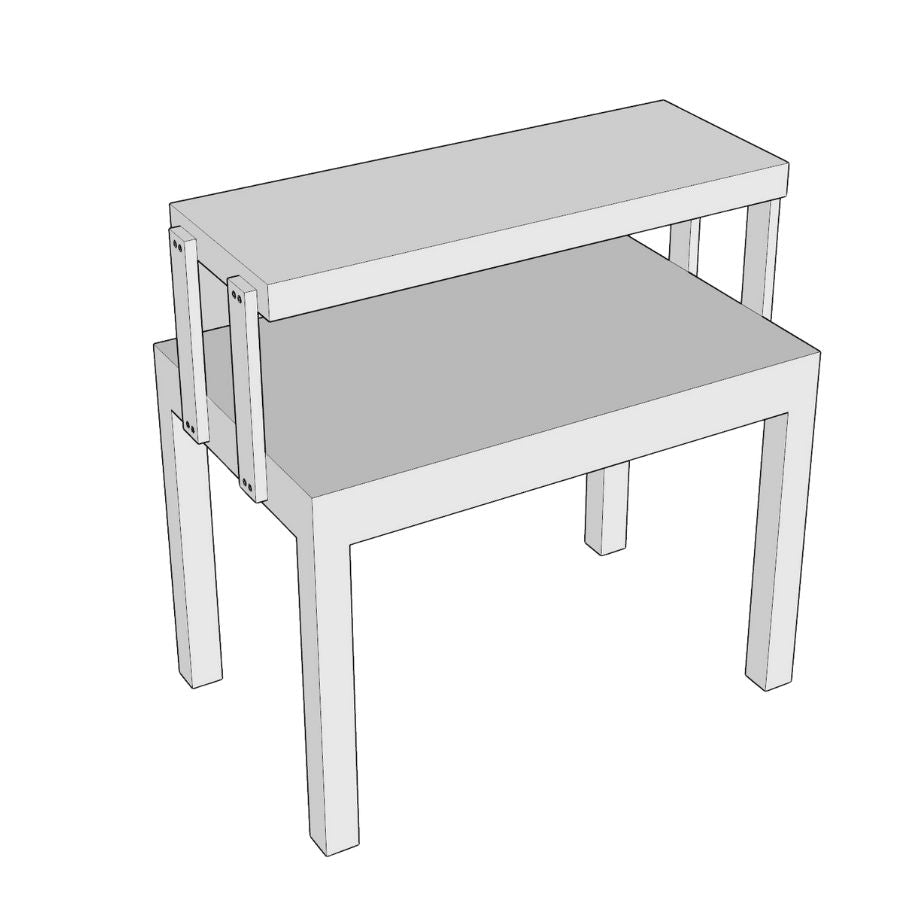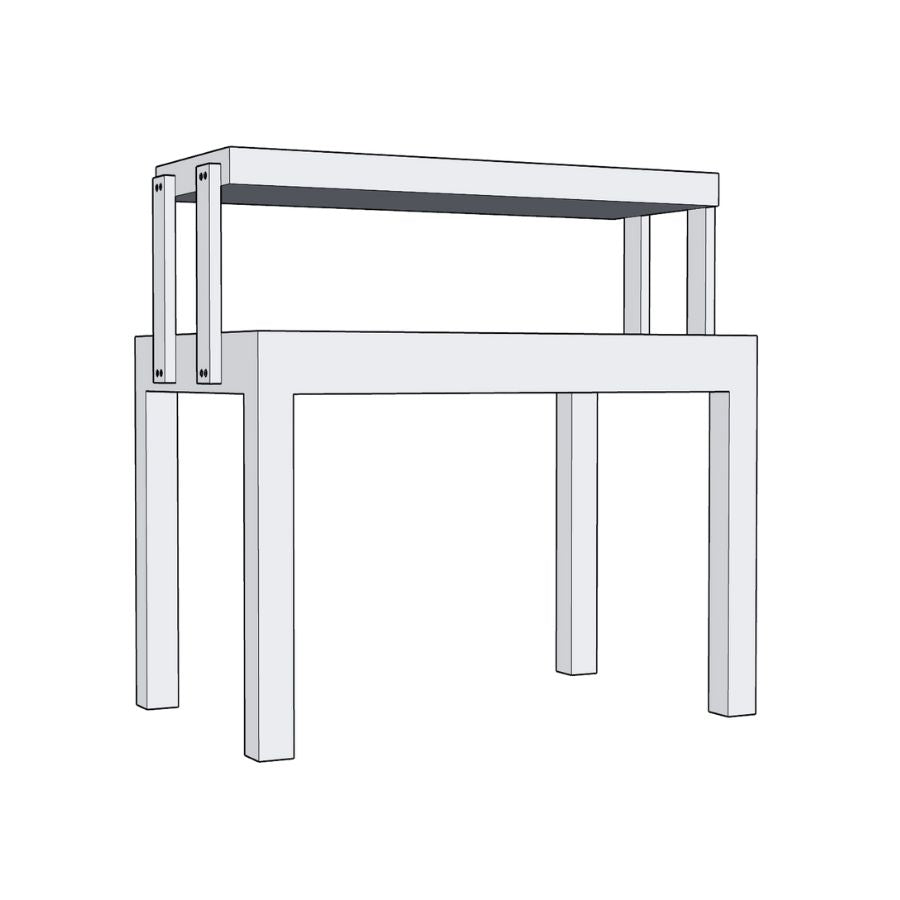 Merchandising Display Retail Nesting Tables Sets Of Two
Highlight your merchandise with the nesting retail table. The spacious surface provides ample space to present your products in an organized and visually appealing manner. Use the nesting table to create eye-catching displays for special promotions or seasonal merchandise.
Nesting Design: Our retail table has a nesting feature, allowing easy storage and transportation. Fold the table legs and stack multiple tables together when not in use, saving valuable space in your store.
Durable Construction: Metal, wood, acrylic, and glass are available. The nesting table is made from high-quality materials, built to withstand the demands of a busy retail setting, ensuring longevity and durability. The sturdy frame provides reliable support for various merchandise.
Store Layout Optimization: Maximize your retail space by incorporating nesting tables into your store layout. Nesting multiple tables together allows for efficient use of floor space, providing flexibility for rearranging displays.
See What Our Customers Say
Don't let what we say influence you, take it from our customers!
"The display stand is really high quality and delivery on time is more appreciated, we think the excellent supplier should supply superior service and take positive attitude like you do."
Pamela Duncan
Grocery Brand
"Beate has been super helpful and understanding to my inquiries, she matched my budget and gave me just what I need. They also shipped on time, everything came in perfect shape before the opening of my store. Highly recommended."
Jeniffer Smith
Healthcare company
"After years of cooperation, we have become a family. I hope Mr Tim can get better and better and life is getting happier,and so do I."

"Their expertise in catering to various retail shops, supermarkets, department stores, liquor stores, bakeries, and electronic product stores is evident in the quality of their work. With their design support and solutions, they help me create the perfect store layout that maximizes space utilization and improves product visibility."
Juliet Noel
Convenience Store
"The display stand is really high quality and delivery on time is more appreciated, we think the excellent supplier should supply superior service and take positive attitude like you do."
COOPERATION PARTNERS
Beate is known for their expertise in merchandising and is recognized for their exceptional work by designing high quality retail fixtures and shelving solutions for top brands in the grocery, retail, and distribution sectors. Through years of efforts, the company has established a perfect management system and has the ability to integrate professional research and development, design, production, and service.
Description
Nesting retail tables are a practical and versatile addition to any retail space. These tables are designed to nestle together, allowing for easy storage and customization of the display layout. Made from durable materials such as metal or wood, nesting retail tables offer both style and durability.
These tables come in various sizes and shapes, allowing retailers to create eye-catching displays that highlight their products in an organized and appealing manner. From rectangular to round, nesting retail tables can be arranged in differently to suit the store's specific needs and space constraints.
The sleek and modern design of nesting retail tables lends well to various retail environments, from clothing boutiques to home décor stores. With their clean lines and minimalist aesthetic, these tables help create a visually pleasing shopping experience for customers.
One of the critical advantages of nesting retail tables is their versatility. They can be used individually or grouped to create multi-tiered displays. This allows retailers to showcase various products in one cohesive display, from small accessories to oversized items.
Furthermore, retail store nesting tables are easy to rearrange and update as product offerings change. Store owners can quickly reconfigure the tables to accommodate new merchandise or highlight special promotions. This flexibility ensures that the retail space remains dynamic and engaging for shoppers.