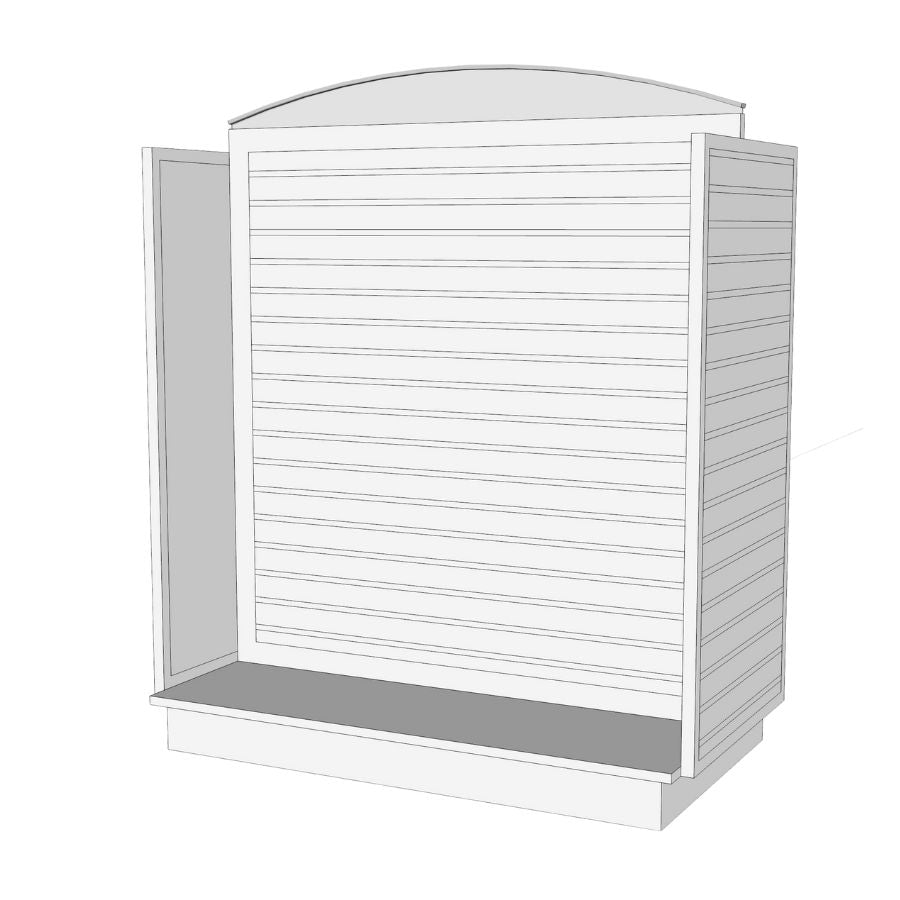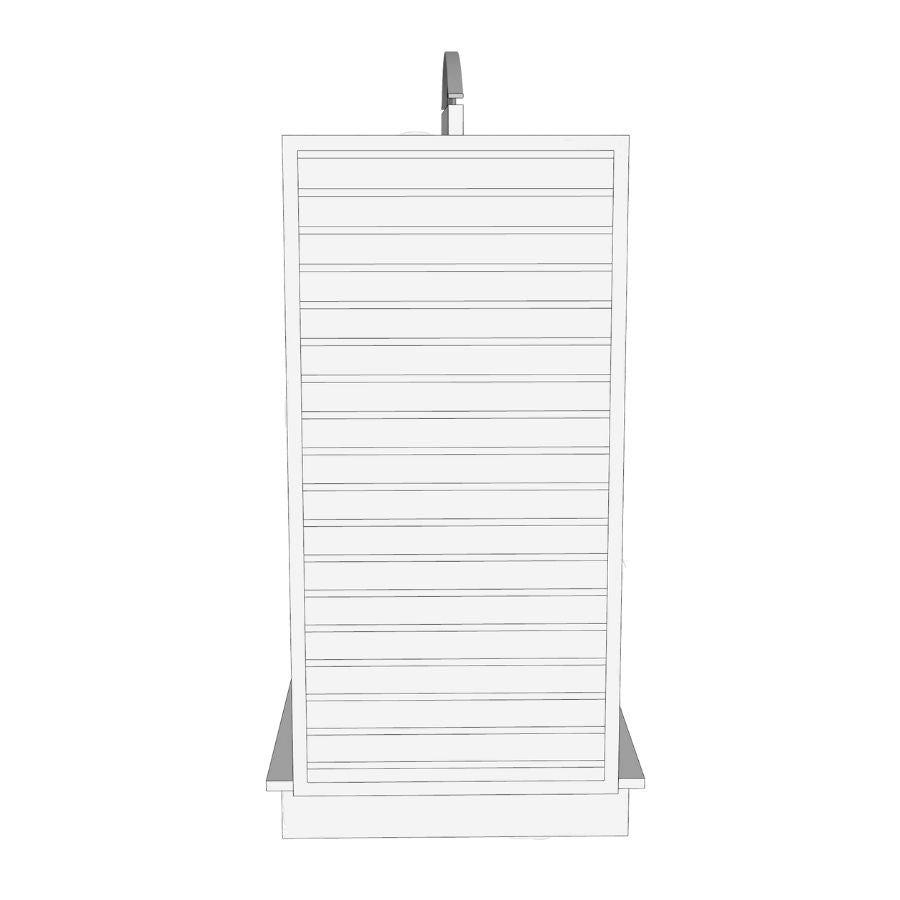 Slatwall H Display With Four Sided
Slatwall display shelving reigns supreme in the retail industry as a versatile and practical option for displaying various items. Slatwall panels provide a customized and well-organized display solution for everything from apparel and accessories to food goods and samples. Because slatwall panels may support numerous accessories like shelves, baskets, bins, and hooks, retailers can change their displays as frequently as they choose. 
- A versatile and functional slatwall h gondola with lots of space for showing a variety of objects.
- Can be used to display clothing, accessories, electronics, home goods, etc.
- Creates a well-organized and visually appealing show.
- Makes cross-merchandising and display coordination possible.
- Available in a range of sizes and finishes to suit the style of any store.
See What Our Customers Say
Don't let what we say influence you, take it from our customers!
"The display stand is really high quality and delivery on time is more appreciated, we think the excellent supplier should supply superior service and take positive attitude like you do."
Pamela Duncan
Grocery Brand
"Beate has been super helpful and understanding to my inquiries, she matched my budget and gave me just what I need. They also shipped on time, everything came in perfect shape before the opening of my store. Highly recommended."
Jeniffer Smith
Healthcare company
"After years of cooperation, we have become a family. I hope Mr Tim can get better and better and life is getting happier,and so do I."

"Their expertise in catering to various retail shops, supermarkets, department stores, liquor stores, bakeries, and electronic product stores is evident in the quality of their work. With their design support and solutions, they help me create the perfect store layout that maximizes space utilization and improves product visibility."
Juliet Noel
Convenience Store
"The display stand is really high quality and delivery on time is more appreciated, we think the excellent supplier should supply superior service and take positive attitude like you do."
COOPERATION PARTNERS
Beate is known for their expertise in merchandising and is recognized for their exceptional work by designing high quality retail fixtures and shelving solutions for top brands in the grocery, retail, and distribution sectors. Through years of efforts, the company has established a perfect management system and has the ability to integrate professional research and development, design, production, and service.
Description
Double-Sided Display - Save Time and Effort
The H-shaped design showcases products on both sides, maximizing floor space usage. This doubles the display area to showcase more products and attract more customers. The two-sided display allows simultaneous merchandising, greatly saving display time.

Compatible with Various Accessories - DIY Display
With hooks, shelves, and baskets, it provides unlimited display combinations. Users can install different accessories to create customized displays. Hooks are suitable for hanging apparel, accessories, etc. Various clothes, shoes, and accessories can be hung. Shelves are great for folded apparel, books, etc. Perfect for books, documents, folded clothes, etc. Baskets offer storage space for miscellaneous items or samples. Baskets can store fragile items like scarves and gloves.

Adjustable Sides - Combine Freely
The adjustable slatwall sides allow rearrangement to match promotions or new products. This flexibility enables displays to be switched up anytime to suit different promotions.

Various Colors and Materials - Unique Style
Available in various colors and materials to perfectly match the store's style. Choose from wood, metal, and more, blending into the overall design.