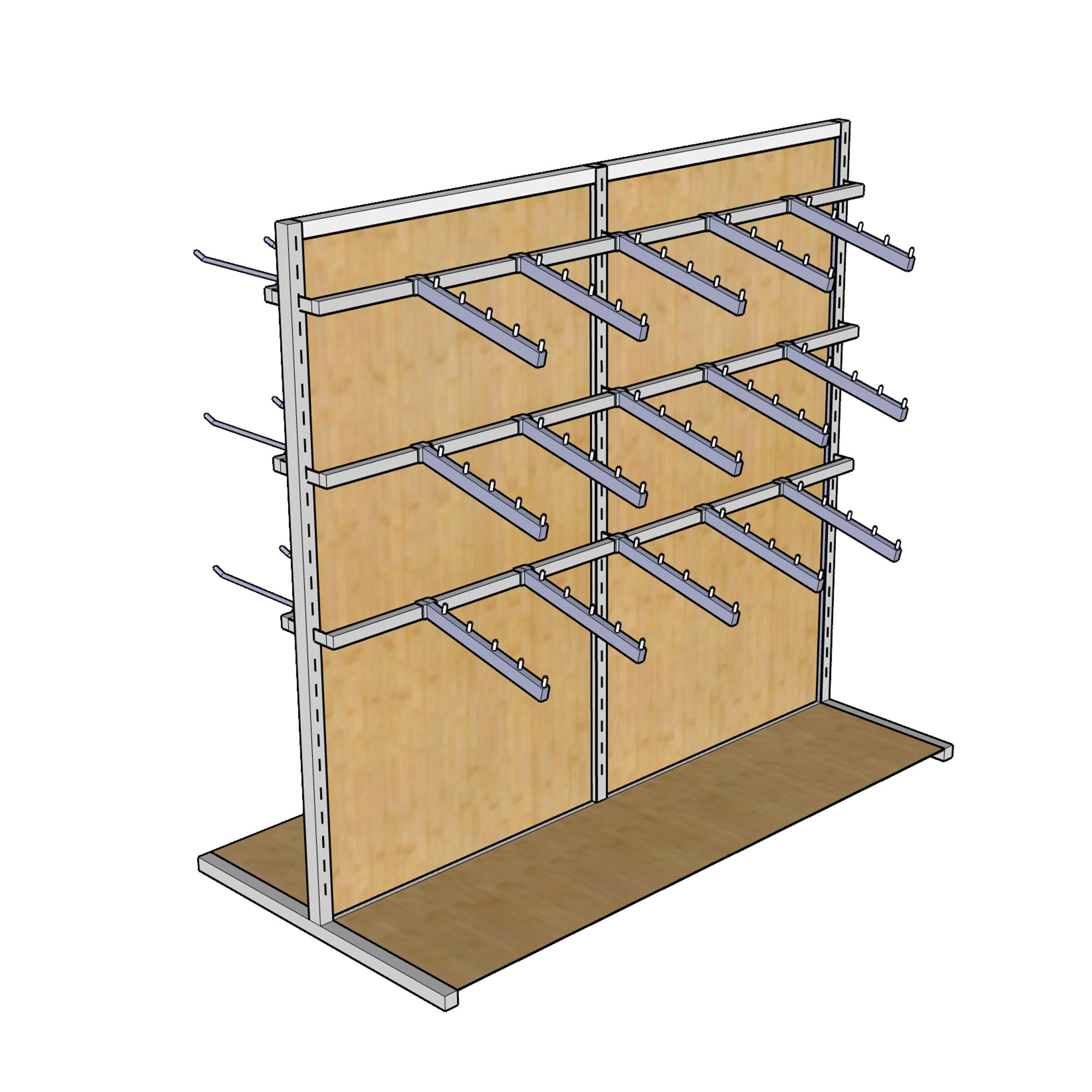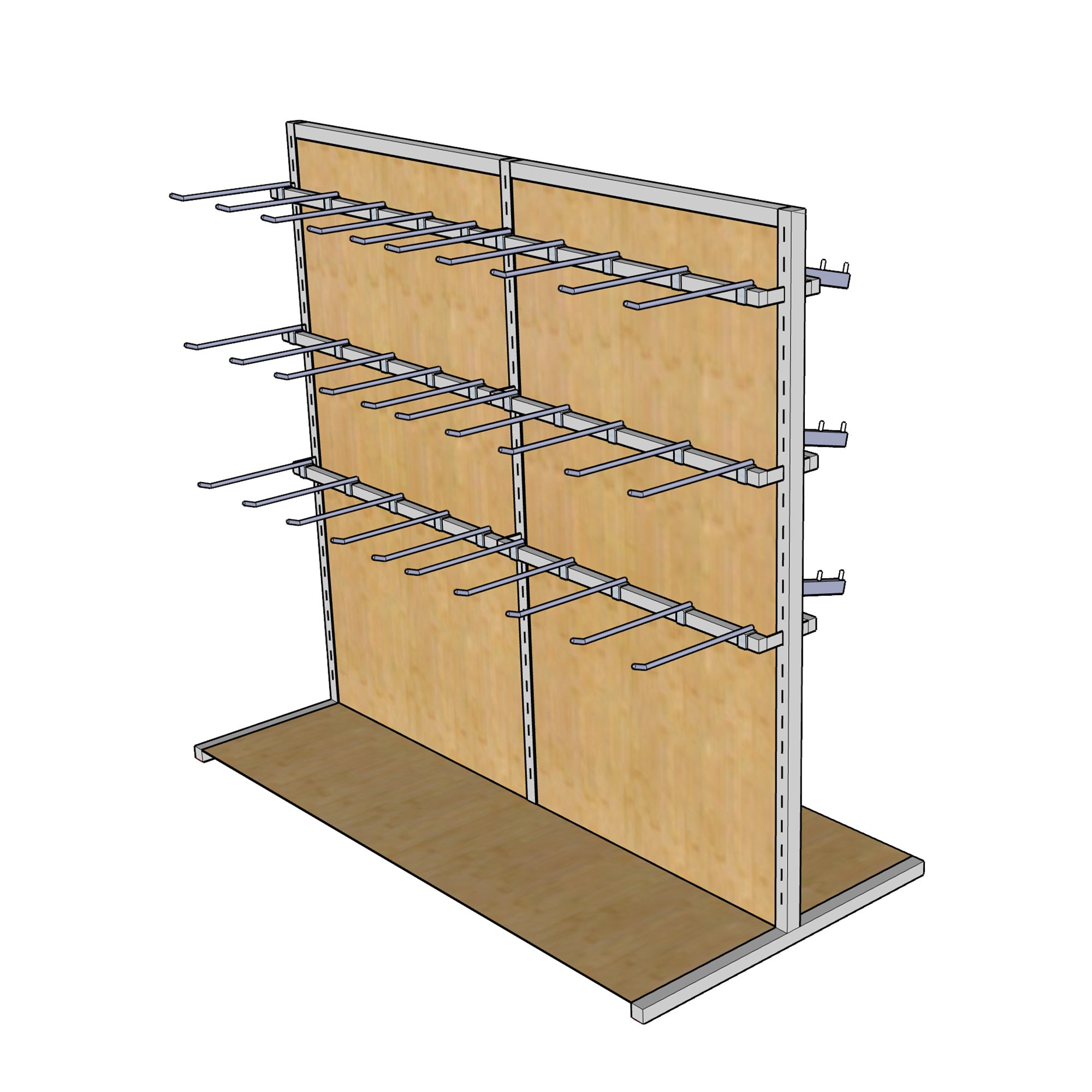 Double-Sided Gondola Clothing Display Racks With Hook
Double-sided wooden and metal customizable gondola clothing racks create fashionable apparel displays.
Multi-layer hooks design allows more merchandise visibility and easier selection for customers.
Double-sided structure saves floor space in stores
Wooden and metal construction ensures durability and a longer lifespan
Customizable dimensions and colors are available
Innovative multi-hook design with diverse hook types accommodates flexible layouts and clothing display needs.
Sleek, modern, and elegant styling
It suits all apparel shops and creates an efficient and stylish display atmosphere.
See What Our Customers Say
Don't let what we say influence you, take it from our customers!
"The display stand is really high quality and delivery on time is more appreciated, we think the excellent supplier should supply superior service and take positive attitude like you do."
Pamela Duncan
Grocery Brand
"Beate has been super helpful and understanding to my inquiries, she matched my budget and gave me just what I need. They also shipped on time, everything came in perfect shape before the opening of my store. Highly recommended."
Jeniffer Smith
Healthcare company
"After years of cooperation, we have become a family. I hope Mr Tim can get better and better and life is getting happier,and so do I."

"Their expertise in catering to various retail shops, supermarkets, department stores, liquor stores, bakeries, and electronic product stores is evident in the quality of their work. With their design support and solutions, they help me create the perfect store layout that maximizes space utilization and improves product visibility."
Juliet Noel
Convenience Store
"The display stand is really high quality and delivery on time is more appreciated, we think the excellent supplier should supply superior service and take positive attitude like you do."
COOPERATION PARTNERS
Beate is known for their expertise in merchandising and is recognized for their exceptional work by designing high quality retail fixtures and shelving solutions for top brands in the grocery, retail, and distribution sectors. Through years of efforts, the company has established a perfect management system and has the ability to integrate professional research and development, design, production, and service.
Description
Are you seeking a versatile and stylish display fixture to showcase your apparel merchandise in the best possible light? Look no further than Beate's double-sided retail clothing fixtures, the ideal solution for your fashion boutique or clothing store.
Our premium clothing rack display is designed with a multi-layer structure that maximizes your floor space, allowing you to make the most of your store layout. The innovative reversible double-sided design enables you to showcase up to twice as many clothing items and accessories compared to single-sided racks without occupying additional floor space.
Crafted from high-quality wood and steel, our store clothes racks are built to last while adding a touch of modern elegance to your ambiance. The clean and sleek profile creates a visually appealing display that enhances your store's image and captivates customers' attention. The dimensions, colors, and hook weight capacity can be customized to perfectly fit your specific needs and aesthetic preferences.
Suitable for various retail environments, including boutiques, fashion outlets, and department stores, our gondola clothing display rack provides ample space for displaying a wide range of clothing items, such as dresses, tops, bottoms, accessories, socks, and lingerie. With its generous display capacity, this rack ensures optimal product exposure, allowing you to seize more sales opportunities and boost your revenue. Upgrade your store displays today by contacting us.