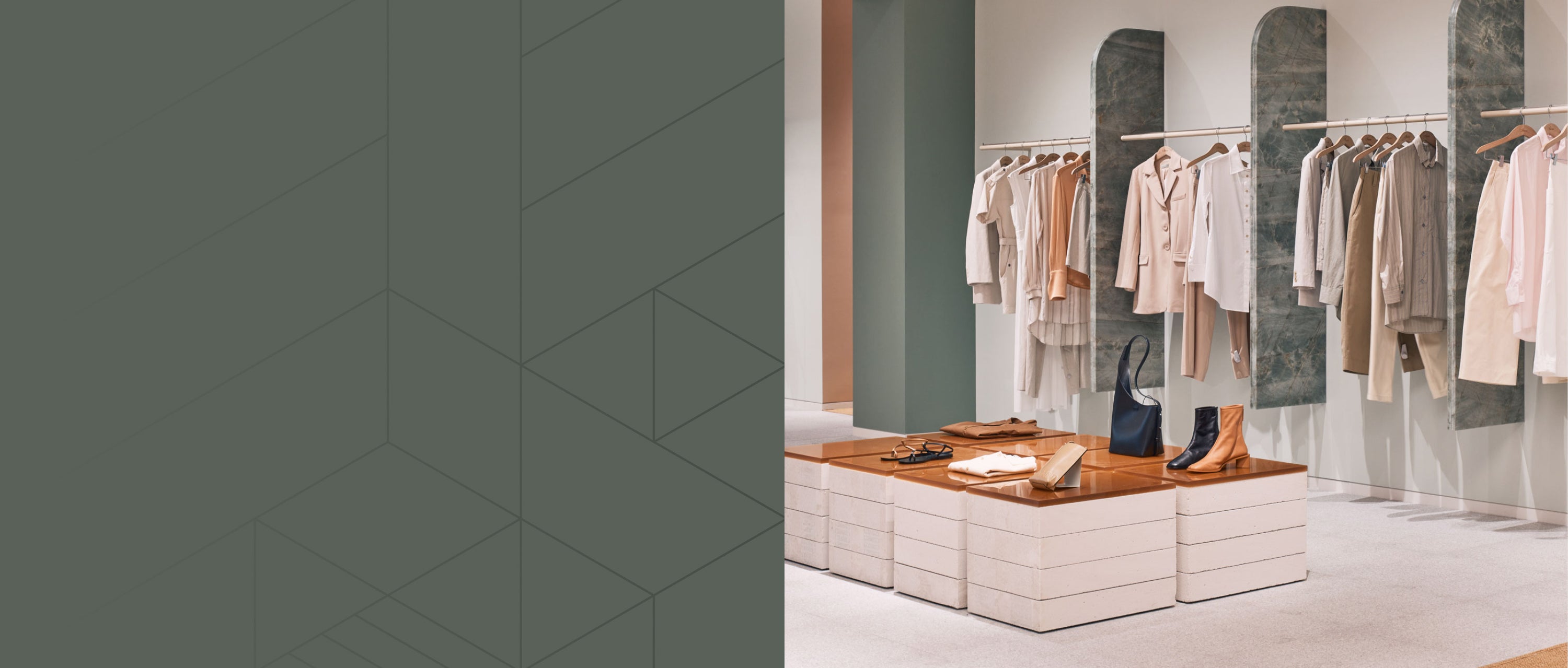 Custom Design
Guarantee improved display results with solutions built to help you visualize and perfect your display. We offer various types of samples& prototyping for all your needs.
About this project
    As an interior designer for the local, new retail brand Fresh Mart, Beate was commissioned to design the brand's first supermarket in Changsha. The design aims to integrate, continue, and innovate the traditional Chinese markets and street booths culture in the supermarket.
Our solution
    The wooden frame elements extracted from traditional market shelves serve as the basic structure to connect various functional zones in the supermarket and create differentiated visual effects through different combinations, enhancing each zone's theme. The stacked milk crates extend from the street facade to the indoor snack and liquor area, conveying the spatial attribute and sense of order and serving as a store sign and lighting feature.
    The fruit and vegetable area is designed with a metal mesh canopy and wooden frame shelves to create an atmosphere and bring customers the fun experience of picking fruits and vegetables at an outdoor market.
    Traditional chopping blocks inspire the meat and seafood area design at the corner. The countertop features a pixelated pattern made of light and dark wood blocks that gradually transition to the waterproof stone material of the self-selected fish tank base. The "fish" and "meat" images strung together by a red rope on the background wall connect the two areas, making the space lively and exciting. 
    The dining area is designed based on the image of an outdoor snack stall, with a wooden frame structure and corrugated board supporting a tall sloping roof. A semi-transparent lattice screen separates the dining and sales areas, with the lattice element also applied to the surrounding counters and equipment enclosures, ensuring visual continuity and unity in the space. Handmade rattan chairs, bamboo tables, and slate floors reproduce a Chinese context, providing customers with a familiar experience of enjoying authentic local food at an old store.

The outcome
    The finished store looks incredible, and the customers are thrilled with the result.  Fresh Mart has since rolled elements of the Changsha store into subsequent stores.
Discuss your next project with GDM