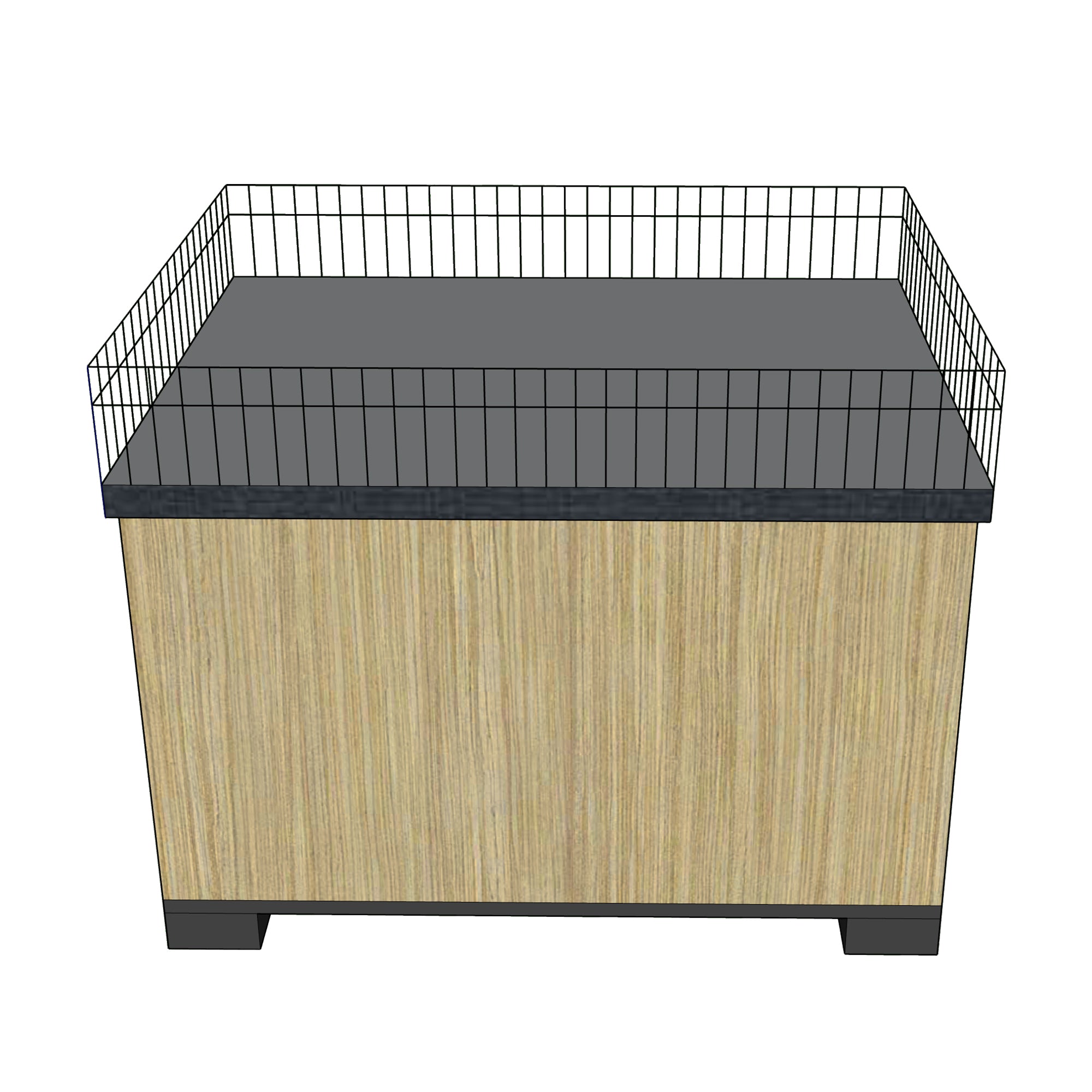 Supermarket Promotional Display Table With Wire Guardrail
 Multiple application scenarios: Besides functioning as a supermarket promotion display table, our promotion table can showcase various items and promotions at trade shows, malls, retail stores, and other events.
Diverse design: Beate promotion desk comes in many design styles and color schemes that can be customized to complement various brand images and styles, improving brand image and appeal. 
Efficient display effect: Our promo table can exhibit many items in a short space, increasing the efficiency and success of your promotional efforts.
The promotional table offers customizable color, material, and size customization possibilities to satisfy your specific demands and create an overall display impact that complements your company image and style.
See What Our Customers Say
Don't let what we say influence you, take it from our customers!
"The display stand is really high quality and delivery on time is more appreciated, we think the excellent supplier should supply superior service and take positive attitude like you do."
Pamela Duncan
Grocery Brand
"Beate has been super helpful and understanding to my inquiries, she matched my budget and gave me just what I need. They also shipped on time, everything came in perfect shape before the opening of my store. Highly recommended."
Jeniffer Smith
Healthcare company
"After years of cooperation, we have become a family. I hope Mr Tim can get better and better and life is getting happier,and so do I."

"Their expertise in catering to various retail shops, supermarkets, department stores, liquor stores, bakeries, and electronic product stores is evident in the quality of their work. With their design support and solutions, they help me create the perfect store layout that maximizes space utilization and improves product visibility."
Juliet Noel
Convenience Store
"The display stand is really high quality and delivery on time is more appreciated, we think the excellent supplier should supply superior service and take positive attitude like you do."
COOPERATION PARTNERS
Beate is known for their expertise in merchandising and is recognized for their exceptional work by designing high quality retail fixtures and shelving solutions for top brands in the grocery, retail, and distribution sectors. Through years of efforts, the company has established a perfect management system and has the ability to integrate professional research and development, design, production, and service.
Description
Beate supermarket promotion table is a versatile and durable display table that showcases your products in style. It's designed to display a wide range of products and promotions, making it an essential tool for increasing sales and attracting customers at any supermarket.
Promotion desk crafted from high-quality wood and metal, this table features a sleek powder-coated finish that adds durability and elegance to your display. The table top has a metal mesh fence to prevent products from falling off, ensuring a safe and secure display that keeps your products at the forefront.
Installation is quick and easy with our user-friendly instructions, and the table's main body is made from cold-rolled steel plates for stability and longevity. A kick plate and cushioning are included to protect the wooden boards from damage caused by foot traffic, floor machines, or carts.
Beate offers customization options for the table's color, material, and size to match your requirements, allowing you to create a visually appealing display that reflects your brand's image and style.
With our supermarket promotional display table, you can create an effective and eye-catching display that will attract customers and increase sales. Order yours today and take your supermarket promotions to the next level!