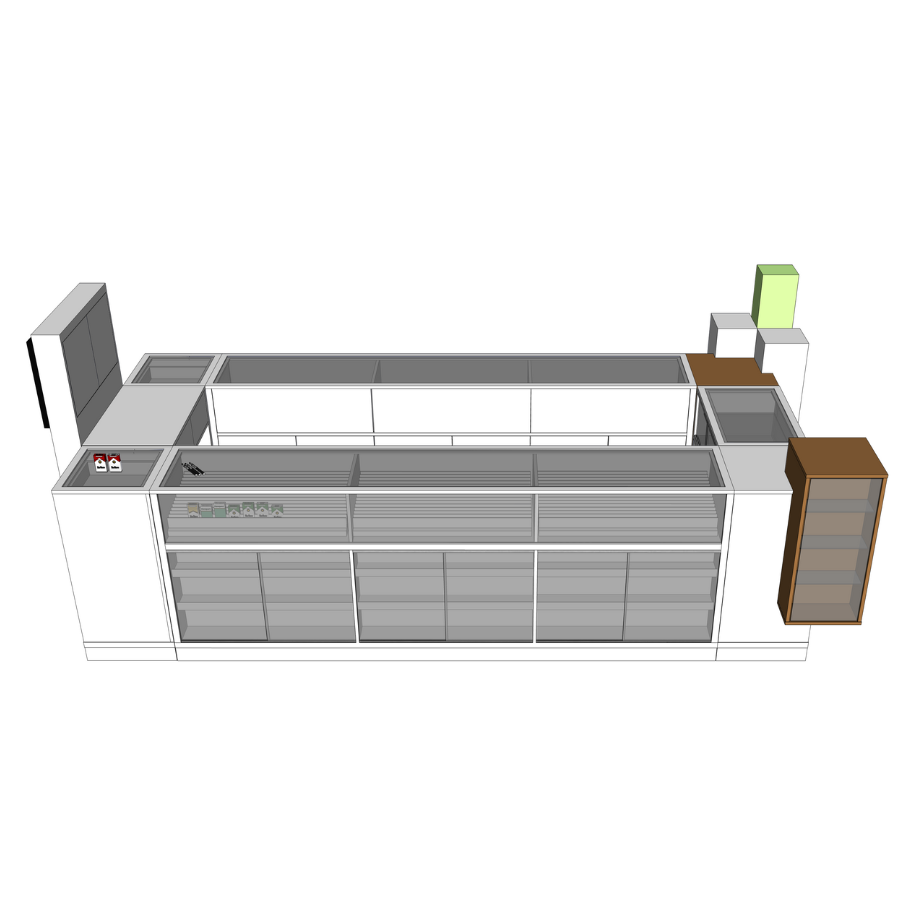 Glass Display Case Showcase Mobile Phone Display Counter
The glass mobile phone display cabinet is perfect for showcasing your latest mobile phones and tablets in style. Our display cabinets are designed to give your products maximum visibility while keeping them secure and protected.

Crafted from high-quality tempered glass, our display cabinets are durable and visually stunning. Our display cabinets' sleek and modern design is perfect for any retail setting, whether you're operating a small boutique or a large electronics store.

We offer freestanding units display cabinets to suit your needs, display cabinets also come in various sizes and configurations to ensure that you can find the perfect fit for your space.
See What Our Customers Say
Don't let what we say influence you, take it from our customers!
"The display stand is really high quality and delivery on time is more appreciated, we think the excellent supplier should supply superior service and take positive attitude like you do."
Pamela Duncan
Grocery Brand
"Beate has been super helpful and understanding to my inquiries, she matched my budget and gave me just what I need. They also shipped on time, everything came in perfect shape before the opening of my store. Highly recommended."
Jeniffer Smith
Healthcare company
"After years of cooperation, we have become a family. I hope Mr Tim can get better and better and life is getting happier,and so do I."

"Their expertise in catering to various retail shops, supermarkets, department stores, liquor stores, bakeries, and electronic product stores is evident in the quality of their work. With their design support and solutions, they help me create the perfect store layout that maximizes space utilization and improves product visibility."
Juliet Noel
Convenience Store
"The display stand is really high quality and delivery on time is more appreciated, we think the excellent supplier should supply superior service and take positive attitude like you do."
COOPERATION PARTNERS
Beate is known for their expertise in merchandising and is recognized for their exceptional work by designing high quality retail fixtures and shelving solutions for top brands in the grocery, retail, and distribution sectors. Through years of efforts, the company has established a perfect management system and has the ability to integrate professional research and development, design, production, and service.
Description
Are you looking for an effective way to boost sales and increase customer engagement in your retail store? Look no further than our captivating cell phone counter display! Designed to capture attention and drive purchase decisions, our display solutions are perfect for showcasing the latest cell phones and accessories.
The Power of Visual Appeal
In a competitive retail landscape, visual appeal is crucial in attracting customers. A well-designed cell phone counter display showcases your products effectively and entices customers to explore further. With eye-catching graphics, strategic product placement, and engaging displays, our solutions are designed to maximize visual appeal and ensure your products stand out from the crowd.
Seamless Integration
Our cell phone counter displays are designed to seamlessly integrate into your store's existing layout. Whether you have limited counter space or a spacious store, our modular display solutions can be customized to fit your needs perfectly. From sleek and compact designs to larger displays that can accommodate multiple phone models, we have a solution to suit every requirement.
Increased Product Exposure
One of the biggest advantages of a cell phone counter display is its increased exposure to your products. Placing your latest cell phone models and accessories at the forefront of your store's checkout counter ensures that customers notice them as they purchase. This targeted exposure generates curiosity and encourages customers to inquire about and purchase these items.
Maximizing Customer Engagement
A well-designed cell phone counter display grabs attention and increases customer engagement. Supplementary interactive elements such as product demos, touchscreens, or virtual reality experiences can be incorporated into the display, allowing customers to explore the features and benefits of your products firsthand. This hands-on interaction instills confidence in customers and aids in their decision-making process.